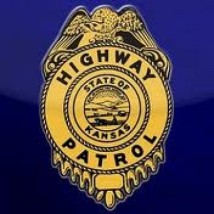 A Dwight man was taken to the hospital following a two vehicle accident in Geary county Wednesday. Vernon Bohn, 60, was taken to Stormont-Vail in Topeka following the accident, reported shortly before 7:30 a.m. in the 7,000 block of Humboldt Creek Road, 12 miles southeast of Junction City.
The Kansas Highway Patrol reports a 2008 Dodge Truck driven by Bohn was northbound driving the ditch line checking fences at a slow speed when a 1988 International truck driven by Robert Rahe, 47, of Marion was also northbound and struck the rear of the Dodge truck. Bohn's truck came to rest on its wheels in a pasture, with Rahe's truck coming to a stop on the roadway.
Rahe was not injured.