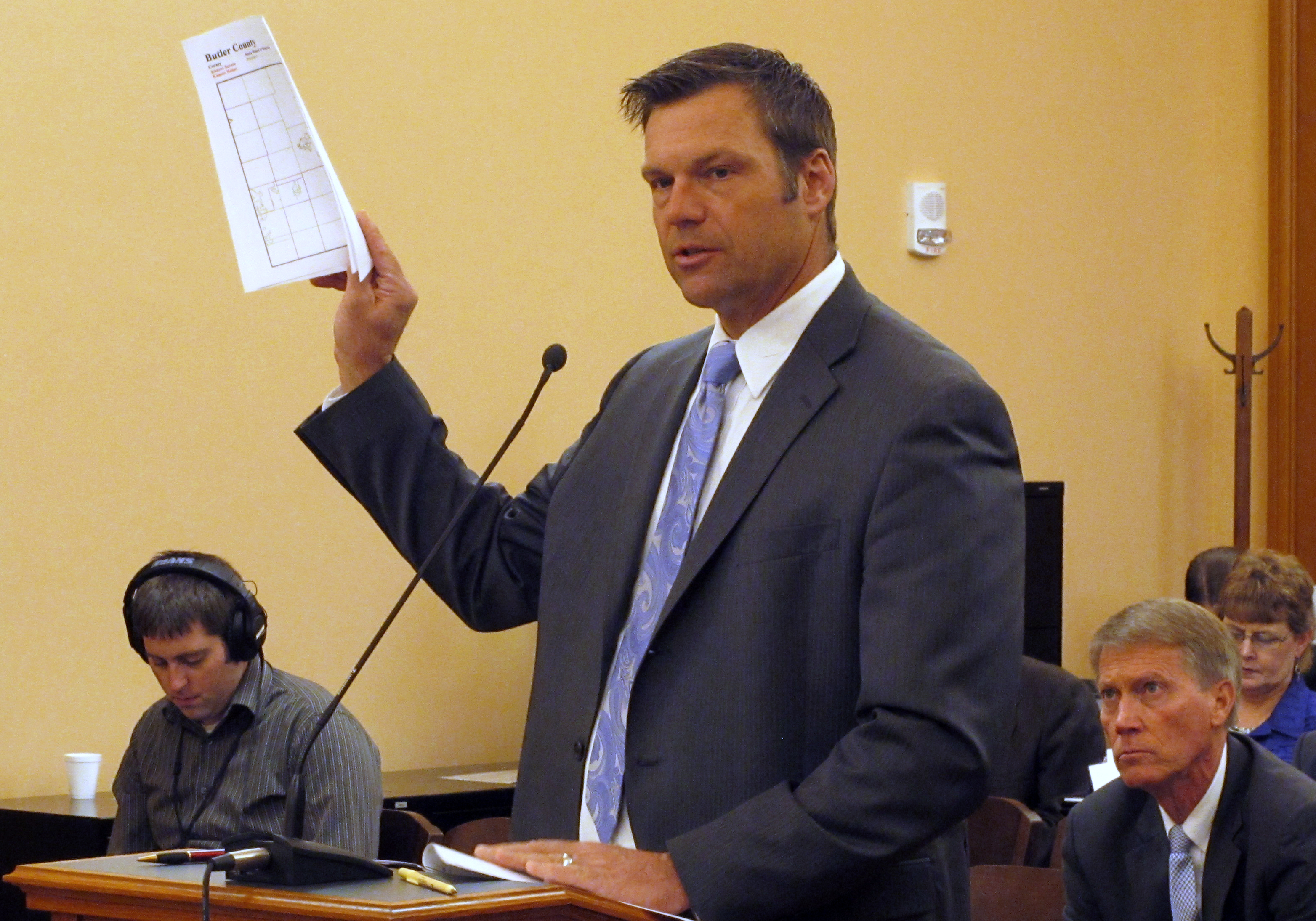 TOPEKA — A Kansas judge will consider blocking election officials from tossing out potentially thousands of votes in state and local races from people who've registered without providing citizenship documents.
Shawnee County District Judge Larry Hendricks was having a hearing Friday on a request from the American Civil Liberties Union to block a rule from Kansas Secretary of State Kris Kobach. The hearing comes four days before Tuesday's primary election.
The ACLU filed a lawsuit earlier this month after a state board allowed Kobach to impose the rule. It applies to people who register to vote at state motor vehicle offices without providing proof of their U.S. citizenship as required by a 2013 state law.
They'll receive full ballots, but only their votes for federal offices are to be counted.