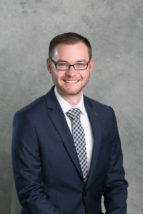 Kansas State University's Bryan Pinkall has that Olympic touch.
The assistant professor of music is again lending his talents to the staging of an Olympic opening ceremony. This time he is part of the opening ceremony performance operations team for the 2016 Summer Olympics in Rio de Janeiro.
Pinkall was selected in late 2015 to be part of the team, joining performing arts professionals from around the world in volunteering their time and expertise to create the opening ceremony, which is one of the world's largest artistic events.
"The details surrounding the opening ceremony are highly secretive," Pinkall said. "On the evening of Aug. 5, a worldwide television audience of billions will be able to witness the ceremony live from Maracanã Stadium in Rio de Janeiro. The 2016 games are the first to be hosted in South America."
Pinkall is becoming an old hand at helping manage such large events. He was part of the Emmy-winning team behind the opening ceremony for the 2014 Winter Olympic Games in Sochi, Russia. He also helped with staging the 2015 World Meeting of Families Papal Mass in Philadelphia.
Along with teaching vocal performance at Kansas State University's School of Music, Theatre, and Dance in the College of Arts & Sciences, Pinkall is a professional singer with the Kansas City Chorale. The group is under the direction of Charles Bruffy and won a Grammy Award in 2016 for best choral performance.
More information about Pinkall is available at bryanpinkall.com. More information about the 2016 Olympic Games is available at rio2016.com.
Joining Pinkall in Rio de Janeiro will be Phillip Vardiman, director of the university's athletic training program, who is an athletic trainer on the medical team serving the U.S. track and field team.