A missing soldier was found dead July 1 on Fort Riley, according to press release sent to KMAN Thursday.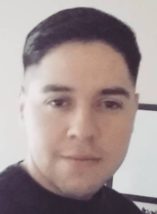 Spc. Oscar Delgado, a fire control repairer, arrived at Fort Riley in October 2014. His home of record is San Francisco. He was 26 years old.
He was assigned to Company B, 101st Brigade Support Battalion, 1st Armored Brigade Combat Team of the 1st Infantry Division.
"Our thoughts are with the family of Spc. Delgado," said Lt. Col. Michael Post, commander of the 101st Brigade Support Battalion. "We will continue to provide support to Oscar's family as we grieve the loss of one of our own and come to terms with this tragedy."
Delgado joined the Army in March 2014. His awards and decorations include the Army Achievement Medal, National Defense Service Medal, Global War on Terrorism Service Medal and the Army Service Ribbon. He had not deployed.
Delgado was reported missing by his unit on June 26. The incident remains under investigation by special agents from the U.S. Army Criminal Investigation Command.