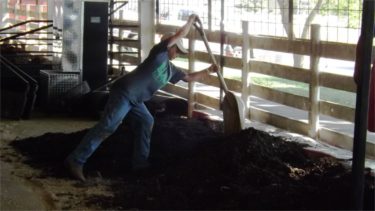 The region is in a heat advisory for the foreseeable future and just on cue for fair time in Manhattan.
The 2016 Riley County Fair gets going Thursday night with the first night of the 81st Annual Kaw Valley Rodeo at 8 p.m. in Wells Arena in CicCo Park.
Before that, the opening parade for the fair starts at 6 p.m. through Poyntz Avenue.
It was a busy Thursday morning at the Riley County Fairgrounds, filled with area 4-Hers entering projects and preparing the various barns for animals.
Brock Burgman, 11, was hard at work preparing space for his steers.
"It's a little hot," he said. "My steers aren't going to like it. They're Angus."
Burgman, who is representing the Leonardville Hustlers 4-H Club, said he also participated in the 4-H Horse Show last weekend.
"I had a pretty good day," he said. "Nothing below a blue."
Riley County Fair Board president and woodworking project supervisor Mark Fritzson said he enjoys seeing what the fair does for youth.
"I just enjoy seeing all the smiling faces and like to see how the kids do on all their projects," he said. "I have a couple nieces in the sheep show (Friday) night, so I'm looking forward to seeing that.
"It's all about the kids and what they can do."
The Riley County Fair continues into the weekend and concludes on Monday.