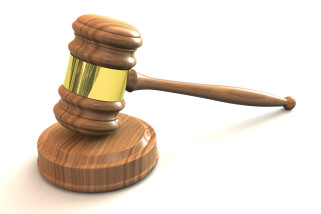 The Kansas Court of Appeals Friday affirmed a Pottawatomie County Court sentence in a 2014 indecent liberty case.  Sean Hardy, who was 26 at the time of the offenses, entered a plea of guilty to one count of indecent liberties with a child and one count of lewd and lascivious conduct.
The indecent liberties with a child conviction resulted in  a sentence of lifetime post release
supervision. Hardy filed a motion to challenge the sentence as unconstitutional. The state court disagreed and affirmed the lower court's sentence.
The victim in the case was 14 with two separate incidents in the summer of 2014 and late September that same year.
The nine page opinion released Friday by the Kansas Court of Appeals indicated the group's decision that Hardy's sentence was not cruel or unusual.