Kansas Gov. Sam Brownback urged citizens to practice "civility and respect" Monday night in a statement from his office before Tuesday's primary.
Brownback also expressed his admiration for the parents of a decorated Muslim American soldier who died in Iraq. The parents appeared at the Democratic National Convention last week and questioned Republican presidential nominee Donald Trump's character and views of Muslim Americans.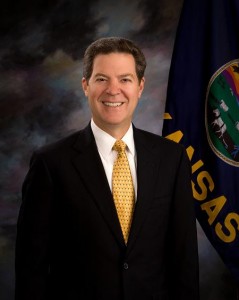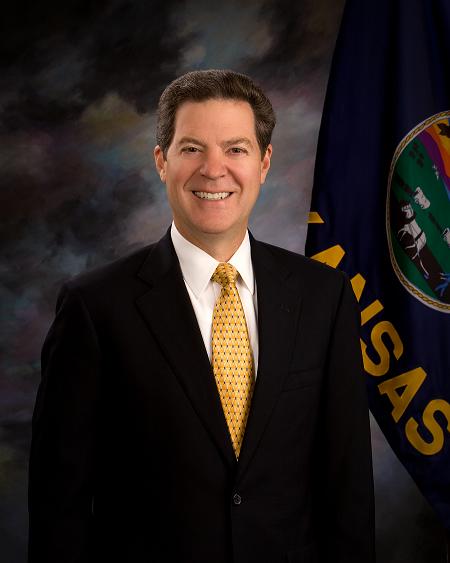 Trump later took to Twitter and said he was "viciously attacked."
"Recently, the Gold Star parents of Captain Humayun Khan spoke of the ultimate sacrifice paid by their son on the Iraqi battlefield of the War on Terror," Brownback stated. "Their story is a gripping testament of the price paid by the families of military members who nobly choose to defend their country and the ideas for which it stands. The courage and pain of Khizr and Ghazala Khan should be honored by all Americans."
Brownback, a Republican, went on to call for refrain from personal political attacks.
"Indulgence in personal political attacks has not been limited to the national discussion," he said. "Here in Kansas, there have been instances of false and malicious attacks on the character of candidates. These smears have no place in political debate. Candidates must abandon this repugnant tactic. Discussions of political and policy differences are healthy, but character assassination harms families and the structure of our political system. I encourage Kansans to head to the polls tomorrow to participate in the privilege of free and open elections."
Critics of Brownback have called the statement hypocritical, however.
His campaign ran ads linking Democrat Paul Davis to the Kansas Supreme Court's decision to overturn death sentences for the Carr brothers, who together killed five people in Wichita in 2000.
Nola Foulston, the former Sedgwick County district attorney who prosecuted the Carr brothers, called the ads reprehensible, according to The Kansas City Star, which also reported Davis was a personal friend of one of the victims.