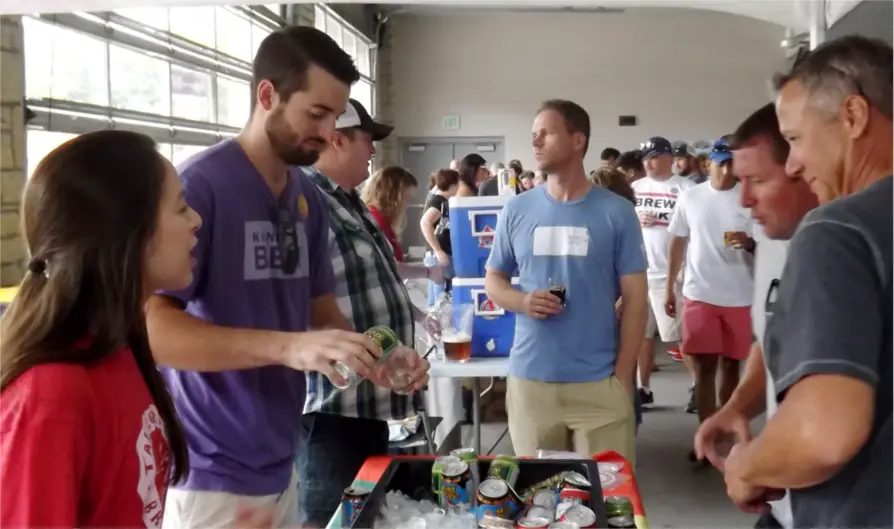 For those interested in running, craft beer and live music, Manhattan delivered Saturday.
The 3rd Annual Rhythm & Brews Festival was held over the weekend and event organizers said they saw growth.
"The first year in 2014 we had about 100 people," said Marcia Rozell of the Manhattan Convention and Visitor's Bureau. "Last year we had 220 and this year we're almost at 300."
There were nine breweries, distillers and wineries from the Manhattan area and across the state inside the GTM Family Center at City Park where participants could sample the various concoctions.
Tickets priced at $25 included a 4-ounce commemorative "Hail the Ale" glass for unlimited microbrew samples.
"If you just look out, they're just talking beer, wine — it's just an experience for education as well, because a lot of them are home brewers," Rozell said.
Karen Hibbard, the director of the Manhattan Convention and Visitor's Bureau, said the event is always a fun one for her.
"We are excited with all the interest and enthusiasm this brings to our community," she said.
Kenna Jasperson of Manhattan has been a part of the festival since the beginning. She is the co-chapter head of MHK Girls Pint Out and the president of the Clusterfuggle Brew Crew in Manhattan. She's also a co-chair for the Rhythm & Brews committee.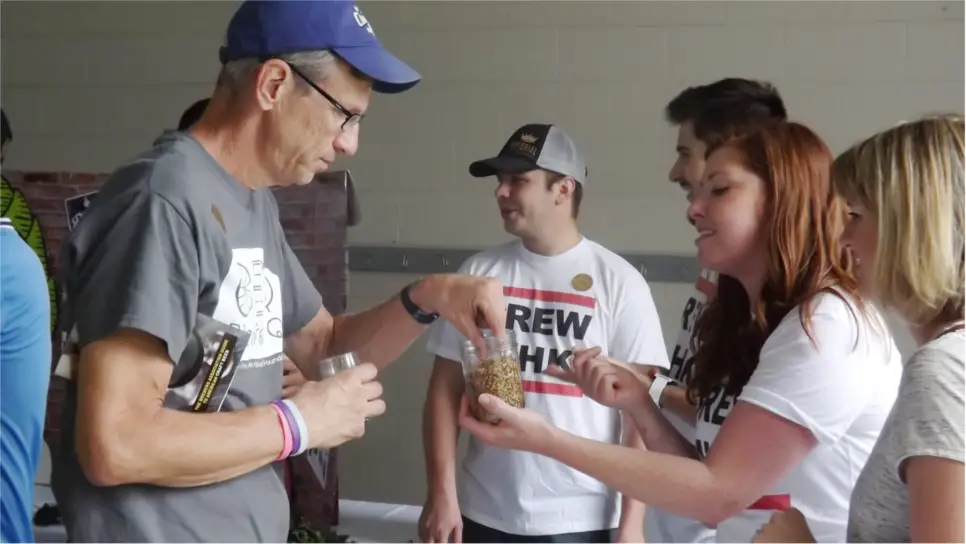 "We just really have a passion for craft beer and social events," she said. "This is our first year for Girls Pint Out — that's something we started in January of this year — but our Brew Crew has actually been around since 2013."
Jasperson said Girls Pint Out, which is a national non-profit organization, also does charitable events.
"In August we're doing a school supply drive," she said.
Scott Moses of St. George made his first trip to the event.
"It's interesting," he said. "There's a couple beers I've had before, a couple I haven't."
He enjoyed his sample from the Tallgrass booth.
"Delicious!" he said.
Little Apple Brewing Company co-owner Kelly Loub took a quick break from her booth and said the event helps recognize local breweries.
"It's really nice to have great representation of things that are made in Kansas," Loub said. "It's just really great to see that curiosity in people's heads. We're turning people on to whole other shebang of beer, so that's what's really cool."
Before the sampling in the afternoon, almost 800 runners took part in the 8th Annual Brew 2 Shoe 10K/5K that began on Poyntz Avenue and live music ended the evening in City Park with a full crowd at the Larry Norvell Bandshell.
The Baker Trio, SHEL and Grizfolk were this year's performers.
This slideshow requires JavaScript.