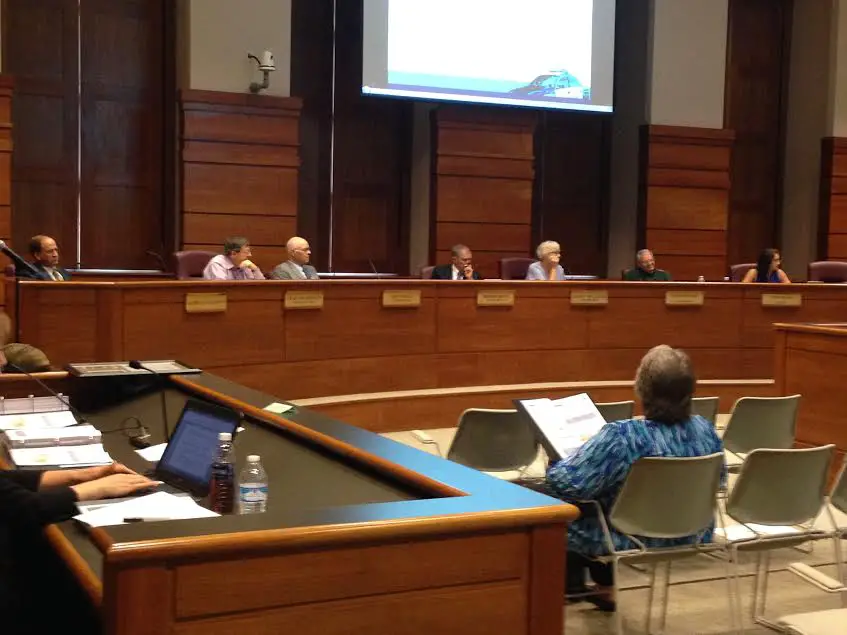 A semiannual report on alcohol enforcement from Riley County Police brought several questions and comments during Monday's Riley County Law Board meeting. Board member Craig Beardsley wondered about the numbers involved and how the information was gathered–adding that while some of the local bars might be self-reporting, he wished there were a way to make that clear on reports.
Board member Karen McCulloh talked about the need to set a tone, with worries expressed about bars at the top of the list for calls for service. RCPD Director Brad Schoen indicated law enforcement relationships with the local bars is better now than it has been in the past.
Bars listed with the top number of calls include Kites, Johnny Kaws, Dirty Dawgs, Rusty's Mexican Grill, and Tubbys.
A report on traffic accident and enforcement analysis also brought some comments, with second quarter hot spots for accidents including the Westloop Area, North Manhattan Town Center, Bluemont's traffic circle, Anderson and North 17th, and Fort Riley Boulevard and Richards Drive.
Inattentive driving was involved in 77 preventable accidents–with Director Schoen agreeing that continues to be a tough issue to deal with, especially when it comes to using a phone, even if it's for GPS purposes. "People seem clueless to this," according to Schoen, who likened it to "sticking a finger in a dike."
Another matter that came up was continuing attention to marijuana arrests–and whether too much attention is paid to this. But Schoen maintains while some may think marijuana should be legal, his department is charged with enforcement. And he says weapons are frequently involved.
Schoen admitted the matter continues to come up–and that sometimes his agency is "cross-wise" with groups such as the Manhattan Alliance for Peace and Justice.
Water conservation and boil orders aren't something Manhattan residents are used to–but Monday that became a reality with power problems impacting the city water plant's capacity to generate and pump water to city water towers.
Manhattan's water problems were even mentioned during Monday's Riley County Law Board meeting, with board member and Manhattan Mayor Usha Reddi explaining one area of town was primarily affected–near Colbert Hills and Grand Mere–adding "to be safe is better safe than sorry."
On a more upbeat note, Reddi had some praise for a recent Associated Press article regarding mental health and the positive light it put Manhattan in regarding the way area officials are dealing with the issue.
A previously mentioned agenda item regarding the city's discrimination code was taken off the agenda for now.
The only action taken by the group was to approve the consent agenda and affirm in a disciplinary matter following executive session.
Dispatcher Sarah Martin with was presented with a certificate of promotion to a supervisory role, with Riley County Police Director Brad Schoen listing her accomplishments the last five years.