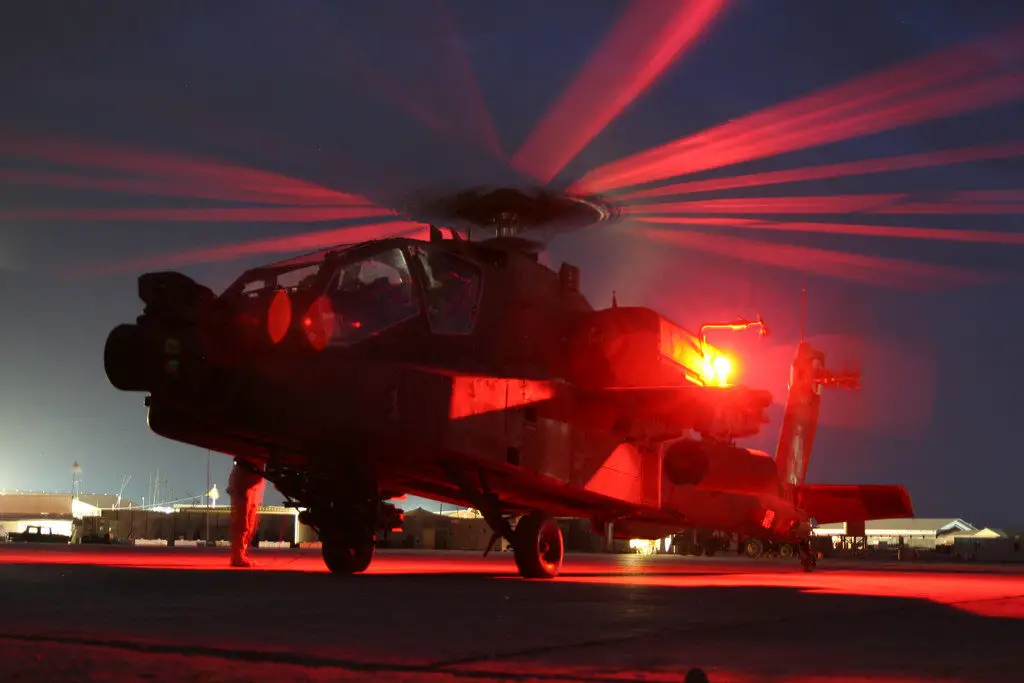 The 1st Combat Aviation Brigade, 1st Infantry Division, will case its colors Monday ahead of an approximately nine-month deployment to Afghanistan. The casing ceremony will take place at 4 p.m. at Fort Riley's Cavalry Parade Field.
The "Demon" brigade is set to deploy to Afghanistan with about 800 Soldiers as part of a regular rotation of forces in support of Operation Resolute Support and Operation Freedom's Sentinel, where they will conduct full-spectrum aviation operations promoting security and stability in the region.
"I am extremely proud of the Soldiers of the brigade – they have trained long and hard for this mission," said Col. John Cyrulik, commander of the 1st CAB. "The Demon brigade is prepared and ready to succeed at any mission set before us."
The 1st CAB, led by Cyrulik and Command Sgt. Maj. Roque Quichocho, will uncase the brigade's colors in theater once they officially take over the mission from the 4th Combat Aviation Brigade, 4th Infantry Division, in early September.