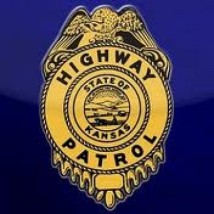 A Manhattan man was injured in an accident Monday morning on westbound K-18 seven miles northeast of I-70. Gilberto Rodriguez-Martinez, 31, of Manhattan reportedly was taken to Via Christi Hospital in Manhattan following the accident, reported at about 10:30 a.m.
According to the Kansas Highway Patrol, Rodriguez-Martinez was westbound in a 2013 Ford F150 near mile marker 184 when a box of nails fell out of the vehicle. He reportedly made a U-turn through the median and double backed to the location, parking on the inside shoulder of eastbound K-18 near mile marker 184.
Rodriguez-Martinez then exited the vehicle, crossed the median by foot, and proceeded to pick up nails which were thrown across the inside lane of westbound K-18. At the same time the driver of a westbound 2003 Ford F150 identified as Jacob Worcester, 23, of Manhattan, did not realize a pedestrian was in the roadway. The driver side mirror struck Rodriguez-Martinez. Worcester proceeded to pull off on the north shoulder of the road.
Via Christi had no record of Rodriguez-Martinez being a patient there early Monday afternoon. Traffic was tied up for a while after the accident.