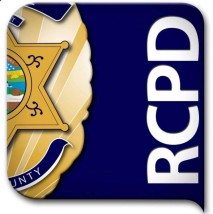 Officers with the Riley County Police Department arrested Wyatt Howe, 18, of Riley, Kansas on a warrant for the offense of involuntary manslaughter on Wednesday Aug. 10 at approximately 9:15 PM. Howe was arrested while at the Riley County Police Department and given a bond of $15,000. This warrant stems from a vehicle collision which occurred in Dec. 2014.
KMAN's records indicate Howe was driving in a fatal accident in late 2014 which resulted in the death of Brent Kilbourn, 17, of Blue Rapids. The accident occurred near Keats, with a high rate of speed involved and the Chevy Camaro Howe was driving wrapped around a tree on the passenger's side during the early morning accident.
A Kansas Highway Patrol investigation completed in February of 2015 confirmed a high rate of speed was involved.
Road conditions were described as damp from early morning dew on that December seventh date, but an officer at the scene stated the road did not appear to contain enough water for the vehicle to hydroplane. The officer further determined the driver lost control, leaving yaw marks for several yards, with the vehicle striking a tree with an apparent great amount of force, indicating it was travelling at a high rate of speed.
One witness statement at the time from a motorist travelling the opposite direction just prior to the accident estimated the vehicle's speed at 70 miles per our, with another witness reporting being awakened by an accelerating car noise, "horrible boom," and a screeching and loud impact.