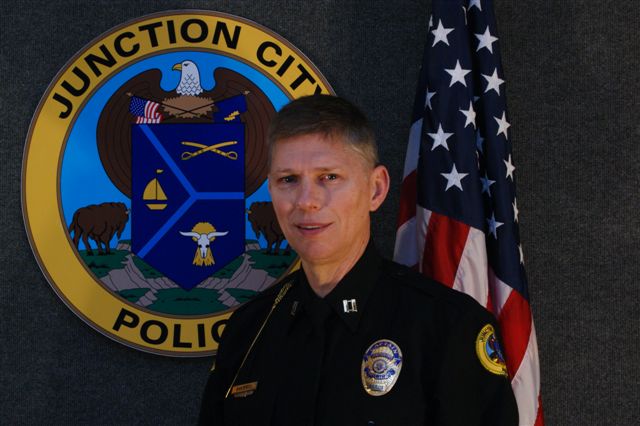 The Junction City Department has a new permanent chief of police.
City Manager Allen Dinkel named Dan Breci as chief of police effective immediately Thursday. Breci had been serving in an interim role since Tim Brown retired form his post in June.
According to Human Resources Director Dawn Van Horn, Breci began his professional career as a law enforcement officer with the Mitchell Police Department in South Dakota in 1976.
He also served as a sergeant in the United States Army, Military Police Investigations Unit, at Fort Riley.
Breci has been with the Junction City Police Department since September 2009 as captain of operations. He and his wife, Carolyn, have four children and 11 grandchildren.