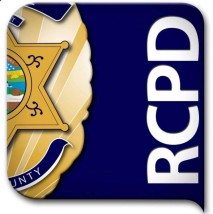 Seth Lightfoot, 22, of Blaine, Kansas was arrested on Saturday August 6 at approximately 1:50 AM while in the 1900 block of Tuttle Creek Blvd. Lightfoot was arrested on the offenses of distribution of methamphetamine, possession of methamphetamine, and possession of marijuana. He was also arrested on the offenses of possession of drug paraphernalia and a warrant for failure to appear. He was given a total bond of $10,500 and at the time of this report was confined at the Riley County Jail.
Police filed a report for the offense of rape in the city limits of Manhattan, Kansas which occurred on May 5, 2016 at approximately midnight. This report involves a female victim who is 21 years of age and a male suspect, known to her, who is 22 years of age. Officers continue to investigate the matter and at the time of this report no arrests had been made.
The Riley County Police Department is investigating an aggravated burglary and sexual battery which occurred in the 500 block of Fremont Street. Police made contact with a 25-year-old female victim and found that on Sunday August 7 between midnight and 3:00 AM an unknown male suspect entered her home. The victim woke with the suspect inside the bedroom she was sleeping in with his hand on her thigh prior to him fleeing the home. Police are now seeking information on this crime and ask that anyone with information contact RCPD or the Manhattan Riley County Crime Stoppers at 785-539-7777.
Police are investigating a report of rape and aggravated robbery in the 500 block of Griffith Drive in Manhattan which occurred at approximately 5:30 AM on Sunday August 7 . This investigation involves a female victim who is 29-years-old and a male suspect whose relationship to the female was unknown. The suspect was described as being a black male with white sweatpants and a grey t-shirt with camouflage print sleeves. Police noted that the victim received minor injury to the face as a result of this incident. Police were told that an undisclosed amount of money was taken from the victim during this crime. Officers are asking for assistance in locating more information on this crime. If you can provide details about this crime contact RCPD or the Manhattan Riley County Crime Stoppers. Due to the nature of this investigation and its ongoing nature no further information was released.