A Manhattan man who shot and killed a 21-year-old K-State student who mistakenly approached his residence in December was sentenced Monday for criminal possession of a firearm and methamphetamine charges in the Riley County District Courthouse.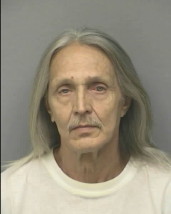 Richard Lee Smith, 62, was sentenced to 40 months in the Department of Corrections.
Chief Judge Meryl Wilson credited Smith for the 73 days already served. Wilson ordered 40 months for the drug charge and eight months for the weapon charge. Both charges are concurrent.
Smith shot and killed Tyler Nelson of Manhattan after midnight on Dec. 11.
Nelson had been in Aggieville earlier, was intoxicated and mistakenly went to the wrong house, which happened to be Smith's. Nelson's family said Smith unlocked the door.
Riley County Sr. Deputy Attorney Barry Disney told Judge Wilson the state's self defense laws took away any opportunity for a homicide charge.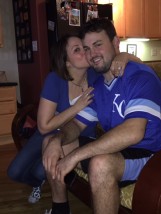 Smith, who already had a substantial prior criminal history, was in the courtroom and offered an apology to Nelson's mother, Jennifer Rechsteiner, who was also in the room with other members of the family.
"I'd like to make an apology to the mother," Smith said. "I'm sorry it happened. I wish it wouldn't have happened."
As Smith was escorted out of the courtroom, it appeared he winked towards the Nelson family, specifically at Mark Nelson, the father. However, there were supporters of Smith near.
"He winked at me when he went out of the courtroom," Mark Nelson told media after the sentencing. "Did you see that?"
Nelson's father wasn't satisfied with the results and took special issue with the eight months sentenced for the criminal gun charge.
"No. God no," he said. "Because it's Kansas."
Nelson said he expected a criminal gun possession sentence to amount to as much as 5-10 years.
"That's something we are working towards, in getting that changed," he said.
Nelson, who praised his son's academic accomplishments, said he and his family are working with advocates and attorneys to make criminal gun possession sentences more severe.
They are calling the proposal "Tyler's Law."
Disney said the shotgun used by Smith was purchased from an individual.