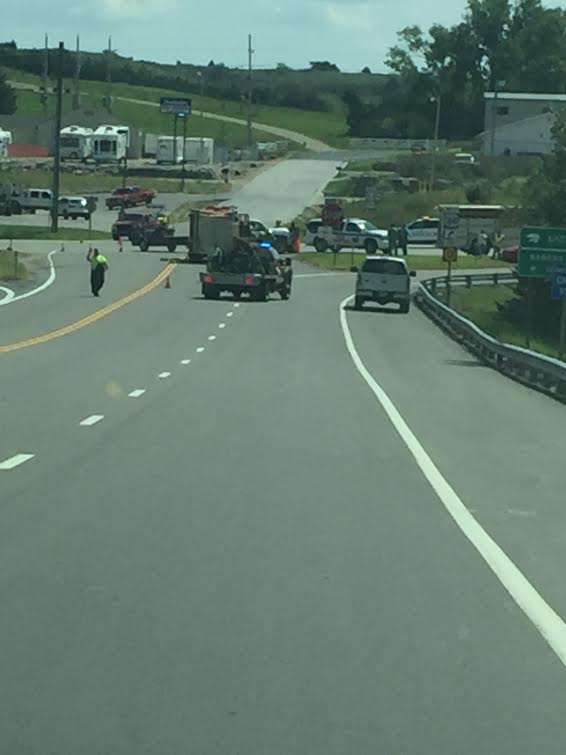 Riley County Police and emergency crews responded to two injury accidents Sunday, with one near the intersection of Tuttle Creek Boulevard and K13 Highway   at about 2:30 PM. Police say a 2000 GMC pickup driven by Joshua Williams, 38, of Olsburg collided with a 2012 Chevy Impala driven by Steven Sutej, 58,  from Papillion, Nebraska. There was also a passenger, Valerie Sutej, 56, in the Impala. This collision occurred after Williams was attempting to turn left off of Tuttle Creek Boulevard onto K13 Highway. Steven and Valerie Sutej were transported to Via Christi Hospital for their injuries.
And another injury accident was reported near the intersection of Tuttle Creek Boulevard and Lincoln Drive at approximately 6:35 PM. This response came after a 2002 Hyundai, driven by Bree Gerth, 24, of Manhattan, collided with a 2003 Jeep Liberty, driven by Ana Ordaz-Monarrez, 20, also of Manhattan. RCPD reports indicate Gerth was attempting to turn onto Tuttle Creek Boulevard from Lincoln Drive. Gerth had to be extricated from the vehicle by crews from the Manhattan Fire Department and Riley County EMS and was transported to Via Christi Hospital.
No citations have been issued in either accident and investigations continue.