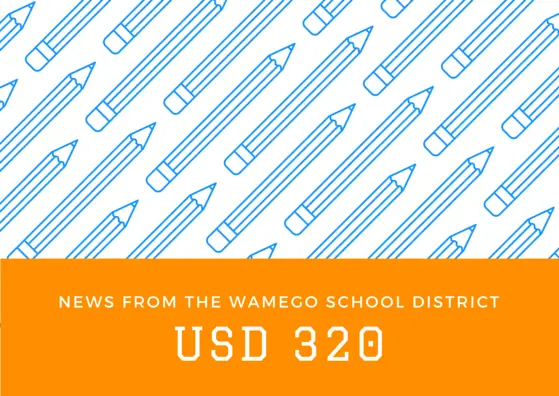 Wamego's USD 320 Board of Education held one of the shortest meetings to date. At Monday's meeting, Superintendent Tim Winter briefly went over the 2016-2017 budget that was reviewed in detail at the special July 25th meeting, and approved for Public Hearing at this meeting. Winter noted the Code 99 budget is frozen because of block grant funding. The board approved the budget by a vote of 7 to 0.
In other business, the Board approved the only bid for the HVVAC system for the PLC Building (8th Street Campus). The only bidder was Thermal Comfort Air of Manhattan with a bid of $24,624. The Board budgeted $25,000 for the system. Approval was given by a vote of 7 to 0.
Also, Technology Director Clint Heideman brought a situation to light that will save the District money over the next three years. According to Heideman, each building has its own network for both teachers and students, which is called Light Speed. The district was paying $20,272.68 per year to NexTech for just the Light Speed network. Heideman stated he can get the same coverage with the addition of a Watch Guard Firewall for $24,521 for three (3) years, or $8,173.67 a year for everything. This system will be provided by a company called CDWG. A motion was made to switch the system and passed by a vote of 7 to 0.