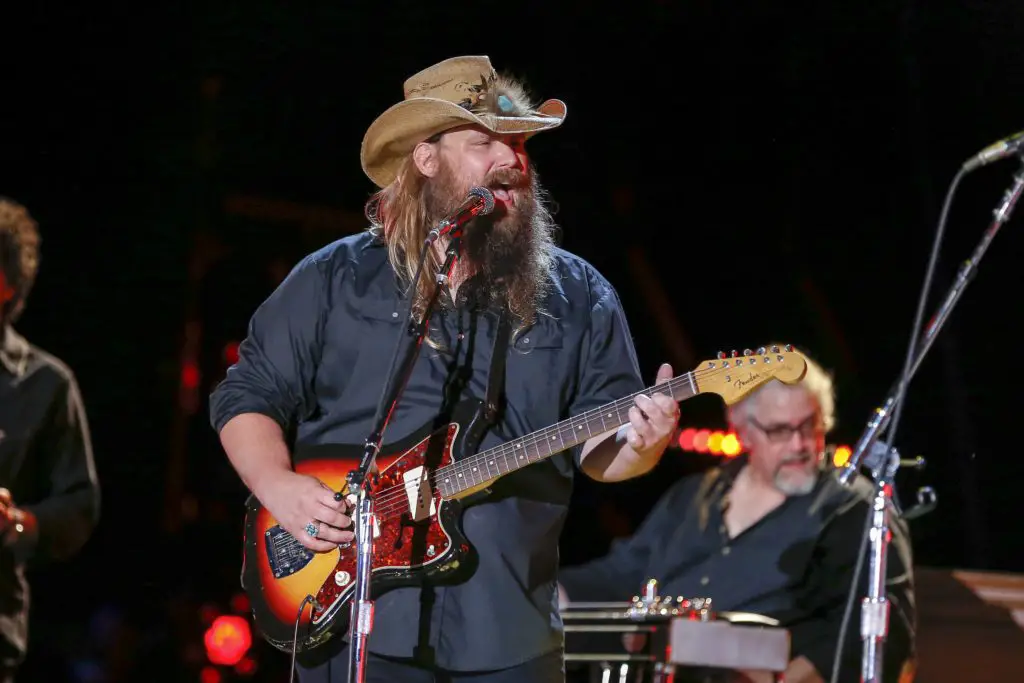 Country music superstar Chris Stapleton has been announced as a headliner for the 2017 Country Stampede, according to a press release from the festival.
Already an established Nashville songwriter for the biggest names in country, Stapleton's star shot straight up when he released his debut album Traveller in 2015. The album earned Stapleton four Grammy nominations with two wins and platinum selling status. Stapleton also made history at the CMA Awards when he was the first artist to win Album of the Year, Male Vocalist of the Year and New Artist of the Year at the same awards.
Thomas Rhett, one of country music's hottest stars, is also set to headline the main stage on one of the three nights. Rhett, already has multiple number one hits to his name along with several prestigious industry award nominations, and multiplatinum selling status.
Country music legend Alan Jackson will be joining Rhett as a headliner at the 2017 event. With a catalog that includes over 30 number one hits, and two Grammy Award wins, Jackson's performance on the main stage is expected to be a draw for any country music fan.
And 2016 ACM Vocal Group of the Year, and New Artist of the Year nominees Old Dominion were announced. Kicker Country Stampede will be making more lineup announcements early next year, including the full festival schedule.
An interview with Country Stampede President/General Manager Wayne Rouse follows: