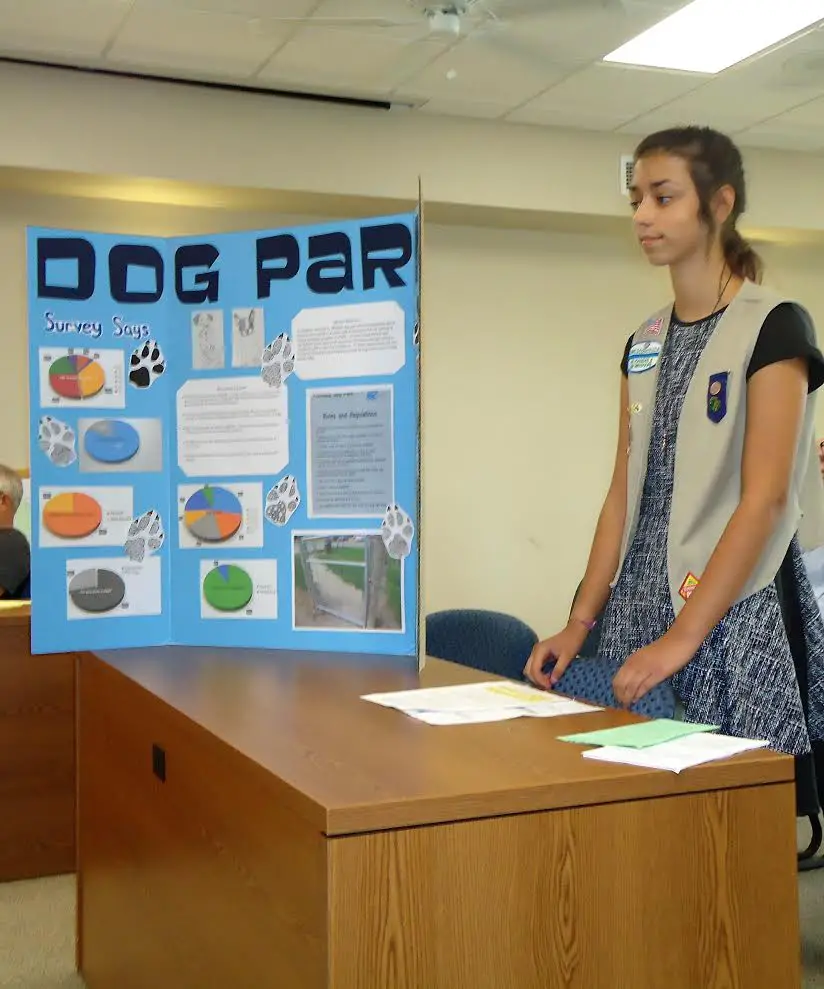 The Wamego City Commission hears proposal for Dog Park.  At Tuesday's meeting, Troop 1250 Girl Scout Cadet Josie Rogenkamp made a public request of the Commission for a Dog Park for Wamego.  She presented the Mission Statement and the reasoning for building a Dog Park, along with possible sites and a cost estimate for building the park.  A team of four Girl Scouts conducted a survey recently and as a result of that survey, came up with their plan and proposal.
The Commissioner's and City Manager Merl Page were in agreement for the need, and Page promised to look into the matter further and get back with Rogenkamp within a month.
The Wamego City Commission approved the purchase of much needed equipment at Tuesday's meeting. The Fire Department's Ladder truck was reviewed. At an earlier meeting, the Commission approved the purchase of a used unit for a cost not to exceed $550,000. City Manager Page said looking for a used vehicle hasn't worked out, and suggested looking at a new Ladder truck, which would actually be a cost saver. He said that the Insurance Service Organization (ISO) will not rate a truck that is 25 years old, and the City's current truck is 24 ½. He said with a large down payment (already in the FD reserves) and financing $300,000 for 10 years, they could save money because this would be a new unit and they wouldn't be looking to trade it in 15 years. The purchase price of a new Ladder truck with the necessary equipment would be $835,000.
Then came the hitch, the Fire Chief Phil Stultz was in the audience and said the Commission had to make a decision that night because the contract has to be in the Dealers hand in the morning. After the Commission approved the purchase and City Attorney Jake Pugh approved the contract, Stultz called the Dealer and they lost the sale by 6 minutes. The Commission rescinded the earlier motion for $835,000 and approved a new purchase price of $850,000.