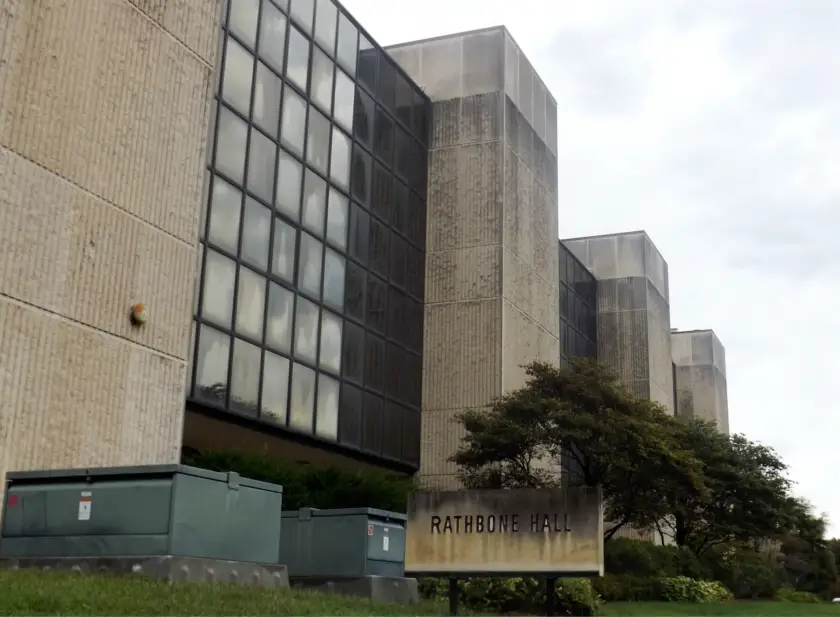 Editor's note: KMAN originally reported this case as a loss for the fired K-State employee. That was incorrect. Instead, the case continues and will return to district court. 
A woman fired by Kansas State University after she made complaints about the ventilation system in her building will return to district court.
The Kansas Supreme Court affirmed the Court of Appeals' decision Friday, reversing the Riley County District Court's dismissal of Rachel K. Platt v. Kansas State University.
Platt, a probationary employee of the university, sued her employer alleging she was fired as a result of her potential workers compensation claims for work-related injuries. The district court dismissed Platt's claim essentially for lack of subject matter jurisdiction by finding she failed to exhaust her administrative remedies under the Kansas Judicial Review Act.
A panel of the Court of Appeals reversed the district court, finding it had incorrectly defined Platt's action as one of wrongful discharge that sought reinstatement of her employment.
The Court of Appeals determined Platt's claims were for retaliatory discharge, and held that Platt's tort claims were not governed by the Kansas Judicial Review Act because she sought monetary damages unavailable through the university's administrative process. Chief Justice Lawton R. Nuss wrote the opinion for a unanimous court, holding the Kansas Judicial Review Act does not apply to the civil tort of retaliatory discharge against an administrative agency.
According to court documents, Platt was hired by the university as an accounting specialist in September 2011, and placed on an initial 6-month probationary period customary for new hires.
Platt soon began to experience health problems that she associated with poor air quality in her workspace on campus in Rathbone Hall. After complaining to her supervisor, she learned that her predecessor also had experienced similar health issues and also complained about the environment of the office.
Problems were indeed later determined to exist with the ventilation system in Platt's office.
She requested that K-State fix the problem, and the university arranged a meeting between Platt and an industrial hygienist to further evaluate the issue. Platt's employment was terminated the same day as that meeting.
KSU claimed the termination was for excessive absences—which Platt alleged were mainly a result of her work-caused health issues. Her firing on March 7, 2012, came two weeks before the end of her probationary period.
Platt sued K-State and argued her employment termination was wrongful and in retaliation for her potential claims under the Kansas Workers Compensation Act.
She asserted she performed her job satisfactorily and that her firing was causally related to K-State's discovery that she had an occupational disease connected with the air quality of her office. She sought damages exceeding $75,000 for loss of income, emotional distress, and costs.
KSU filed a motion to dismiss and argued the district court did not have subject matter jurisdiction over Platt's suit because her claims were governed by the KJRA, which required her to exhaust all administrative remedies made available by K-State before judicial review could begin.