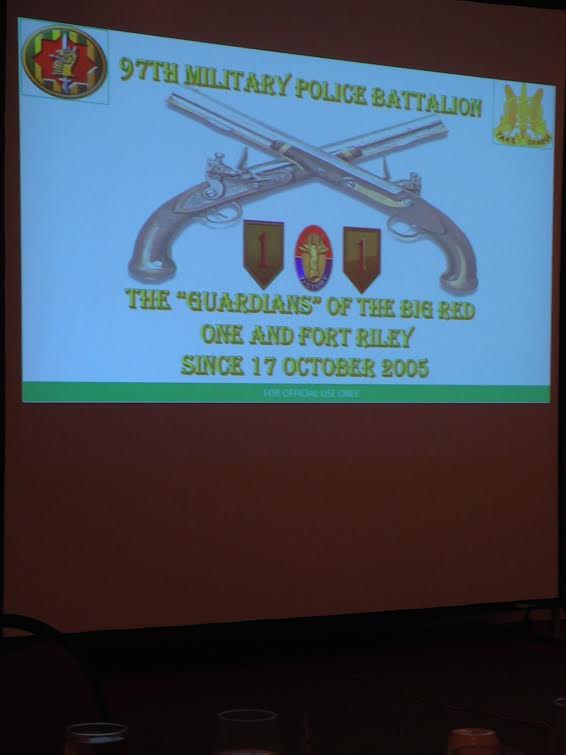 The Military Police regiment has grown the most of any other branch of the Army since 9-11–that's according to Lt. Col. Alex Murray, the 97th Military Police Battalion Commander at Fort Riley, who addressed members of the Manhattan Military Relations Committee Wednesday. One M-P company with 170 soldiers is aligned with each combat team at Fort Riley. And there are two other military police companies that are in general support to the division, along with the headquarters attachment and an MP attachment that handles other matters including the MP working dogs. With the many other responsibilities involved, 750 are assigned.
 And while many of us think about M-P's and their law enforcement efforts, the group also has some fun, with partnerships such as they one they have with Junction City High School. Lt. Col. Murray says his soldiers not only cheer for the football team, but do push-ups when a touchdown is scored. The group also works closely with the USO on post for help with community projects.
Murray also went over the history of the Military Police Battalion, which was created in 1941. He says there have been units that have been activated the whole time since then, although the battalion has gone through a series of being activated and inactivated through the years.