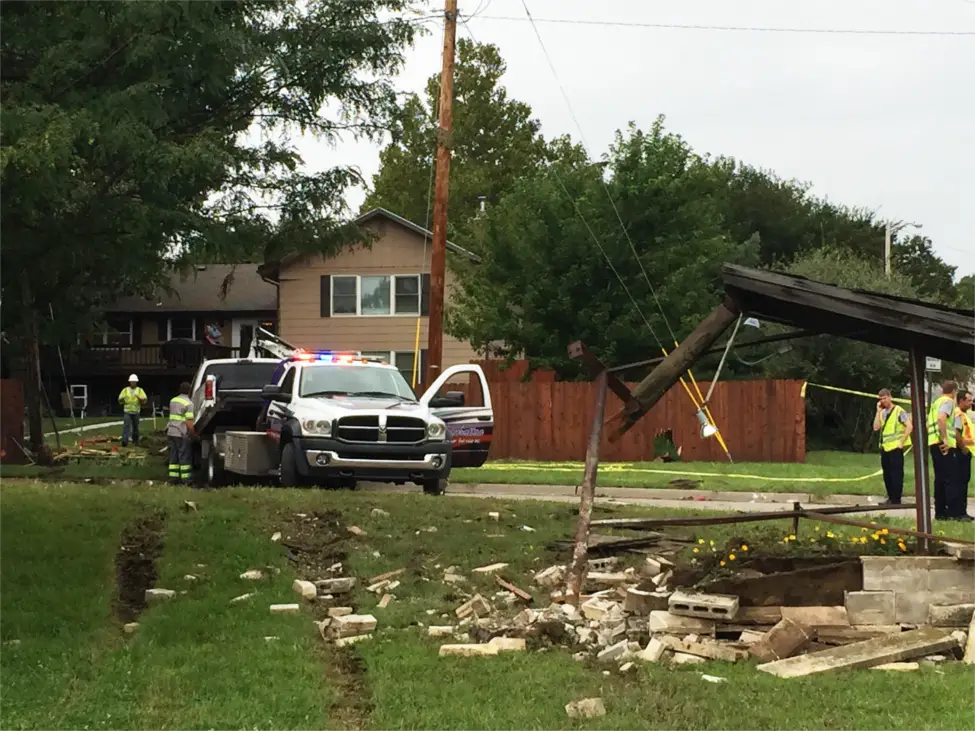 A driver of a pickup truck lost control of the vehicle, crashed through a sign and ended up in the backyard of a residence overturned Friday afternoon.
The accident took place near the intersection of Kimball and Avery Avenue in Manhattan — just across CiCo Park and the Riley County Fairgrounds.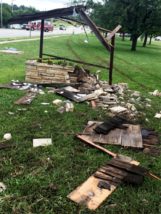 Riley County Police Department Public Information Officer Matthew Droge told KMAN the condition of the driver is not known at this time, only that there was no fatality in the accident and that it was a single-vehicle incident.
Droge did say the pickup overturned after striking either a telephone or light pole.
The identity of the driver is also unknown. Droge said more information will be released as the investigation continues.
The pickup crashed through the Riley County Fairgrounds sign before crossing Kimball. After crossing the road, it crashed through a residential fence before resting on its roof in the backyard of a house.
The area was closed to traffic for hours after the accident happened shortly after 11:30 a.m. and reopened by 2:30 p.m.