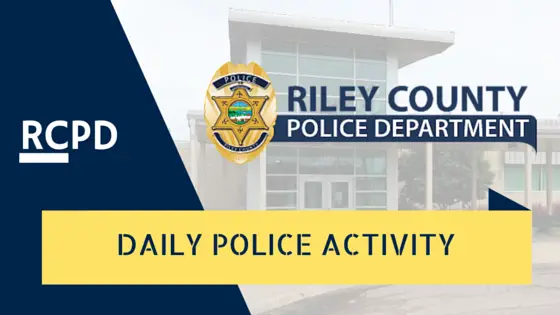 Officers with the Riley County Police Department are investigating a report of sexual exploitation of a child in the city limits of Manhattan. This investigation began on September 7 and due to the ongoing nature of this investigation no further information is available at the time of this report.
Police arrested 49-year-old Clarence Douglas III, of Manhattan on September 7. Douglas was arrested on a warrant for the offense of probation violation which originated in Saline County, Kansas. He is currently being held at the Riley County Jail with no bond.
Brian Covert, 44, of Manhattan was arrested in the 400 block of Leavenworth Street in Manhattan on September 7, shortly before 5 p.m. Covert was arrested on a warrant for failure to appear with a bond of $30,000 originating in Clay County, Kansas.
RCPD arrested Leann Blancho, 31, in the 300 block of N. Seth Child Road in Manhattan on just after midnight on September 8. Blancho was arrested on a warrant for probation violation. This warrant had an original offense of methamphetamine possession and she is currently being held on a $5,000 bond.