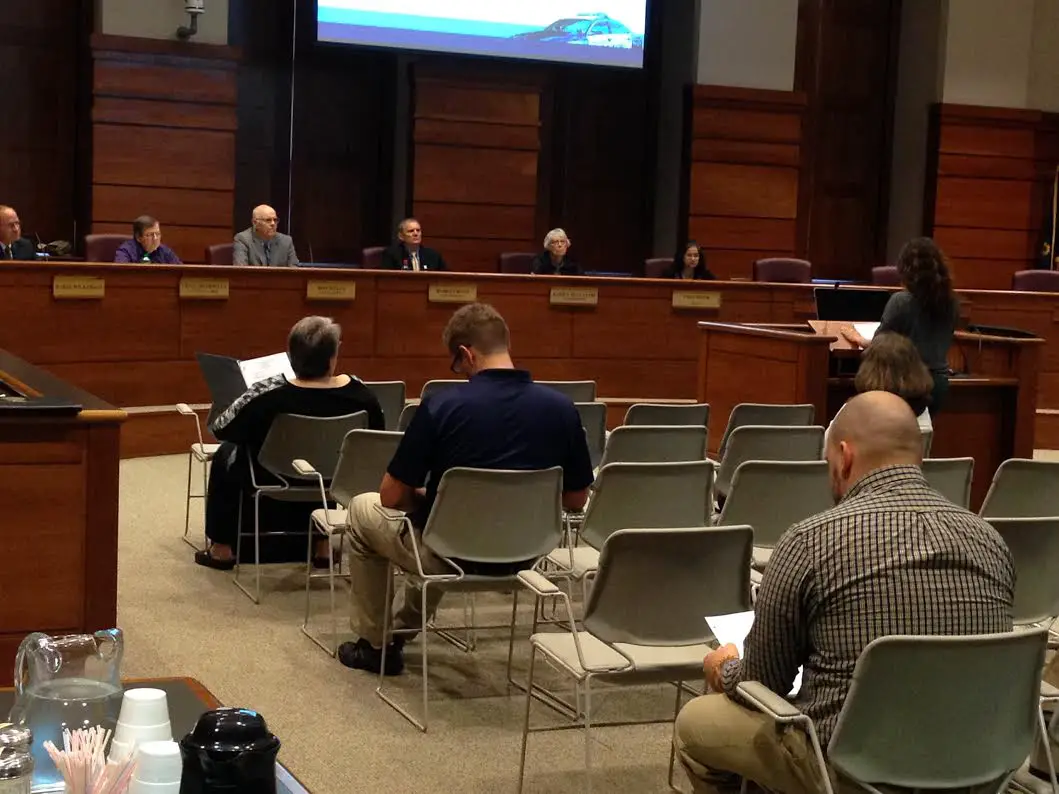 "Torturous" is the way Riley County Police legal adviser Mike Gillespie described to Riley County Law Board members Monday continuing attempts to get state approval for a self-funded workers compensation plan for RCPD. Gillespie was obviously frustrated, adding the city, county and police department are in agreement as to how such a plan should be done and keep submitting plans to the state but the rules change–further describing it as "to say the least, a moving target."
Law Board member Barry Wilkerson asked with the uncertainty, why did the board need to vote then on the matter. RCPD Director Brad Schoen responded he's looking for a way to show the state there's a local commitment to the process or a show of good will.
After considerable discussion, the six law board members present unanimously approved moving $300,000 into a workers' compensation reserve fund with the ability to pull the money back out if state approval doesn't come through. A special meeting will be held a few days after the anticipated state approval comes through to take further action on the matter.
Law Board members were also updated on jurisdictional issues involving other law enforcement agencies–with Kansas State University Police in particular and recent Title IX concerns and the way sexual assault cases are reported.
Sexual assault matters involving college campuses have made news nationwide in recent months–and the matter was just one portion of the discussion involving local jurisdictional agreements among law enforcement agencies. Riley County Police administrators explained to law board members K-State Police continue to work on a memorandum of understanding and board member Usha Reddi indicated it makes sense to take some time. Fellow law board member Craig Beardsley also had concerns about how to deal with the issue saying it needs to be "cut and dried."
Board member and County Attorney Barry Wilkerson also had questions about protection of victims' confidentiality. Captain Richard Fink explained RCPD leaves it up to the victim whether to report sexual assault cases to Title IX or not–but will facilitate those who want the help.
RCPD adviser Mike Gillespie also stressed most of the jurisdictional issues are controlled by statute, and the purpose of the MOU's is to determine who is the primary responder in concurrent jurisdictional areas.
The Riley County Police Department is working on a new Strategic Multi-Year Plan for 2016-2020, and presented the draft to Riley County Law Board members Monday. The plan deals with accountability, responsiveness, and other goals–with specifics such as intelligence led policing, fair and impartial policing, and technology integration. Board member Robert Boyd commented on continually changing technology and how to deal with those costs was also discussed by the group. One of the bigger expense items foreseen is the replacement of the departments' portable and mobile radios as part of the county-wide required upgrade, to the tune of 1.1 to 1.75 million dollars.
On a cheerier financial note– CPA Carol McCullough with Reese and Novelly, P.A. presented a favorable audit to the group. And the board approved its annual GAAP waiver, dealing with its financial statements and financial reports.
Officer Brian Swearingen was also recognized at the law board meeting for outstanding effort and representing RCPD well at a recent FBI Hazardous Response training. And Karen and Chris Hunter were honored as they retire as volunteers from the RCPD Auxiliary Unit.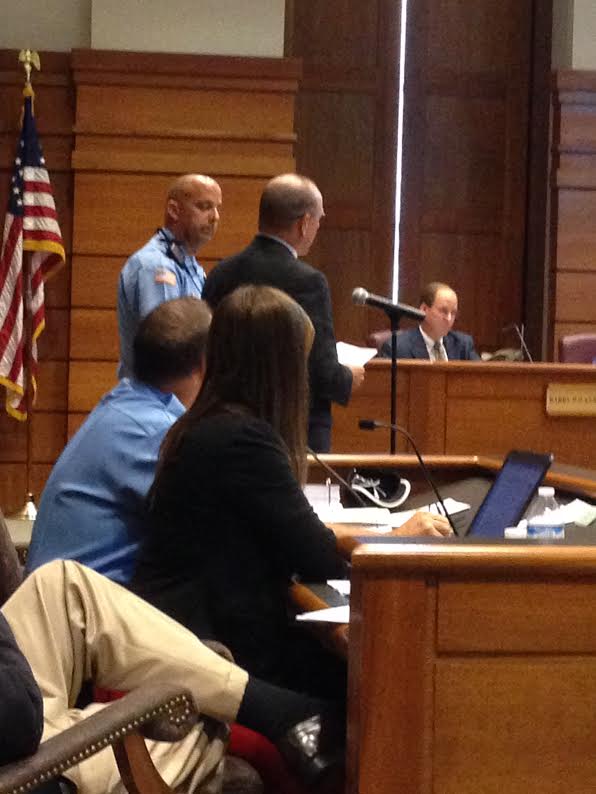 Also during the more than two hour meeting Monday, one member of the public expressed concerns about excessive drinking in Aggieville. Leah Kanost told the group she has lived here since 1989 but is concerned drunk driving laws don't do enough toward stopping the problem. She also suggested local police and bar owners have too good a relationship, which makes the system "a little bit corrupt" and not in the best interests of everyone. While law board members thanked her for her comments, they suggested she visit with the Community Advisory Board, even mentioning the group needs new members.