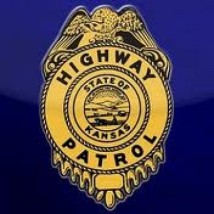 A 20-year-old Manhattan man was taken to the hospital following a car bicycle accident which closed Seth Child and Anderson Avenue for close to two hours Thursday evening. Johnathan Crowder was southbound on a bicycle in the left hand lane on K-113 or Seth Child, just south of Anderson Avenue, when a 2003 Oldsmobile Alero driven by Jerry Marrow, 67, of Manhattan struck the rear of the bicycle.
Crowder was taken to Via Christi Hospital in Manhattan–Marrow and the 78-year-old passenger in his vehicle, Myong Illian of Manhattan, were not injured.
The accident was reported at 6:21 p.m. and Seth Child and Anderson were closed to traffic from about 6:30 until 8:13 p.m.