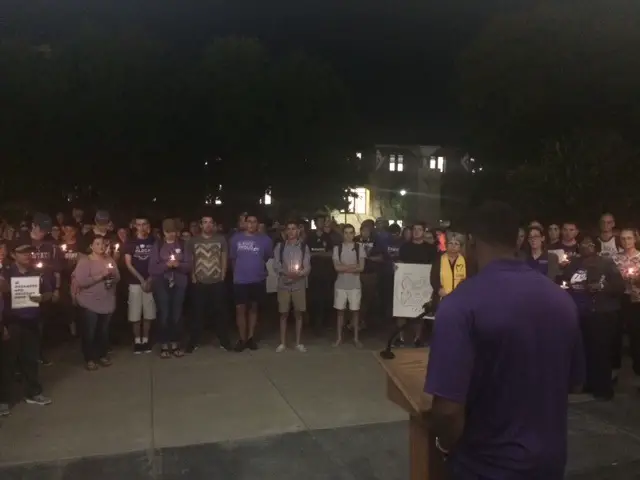 Hundreds gathered at Bosco Plaza behind the K-State Student Union Thursday night in a rally organized in opposition of white nationalism.
One attendee of the rally, Manhattan resident Matthew Spooner, said he had to attend.
"When I heard about these flyers on campus, I said I gotta show up." he said. "This is America. We fought against the nazi's in World War II.  I will not let them try to be a political force in 2017 America."
Black Student Union President Darrell Reese, one of many who gave speeches at the rally, also shared his thoughts.
"It cannot continue to go on and play out on this campus, especially here in the nation that we live in, even something that is happening in 2017," he said. "It's shocking, it's disturbing. Just coming together and really wanting to unite this university as a campus, as a family is something that we need.  And that's why I'm here tonight."
The rally was organized by the Manhattan Alliance for Peace & Justice, who asked attendees to bring candles and wear purple.