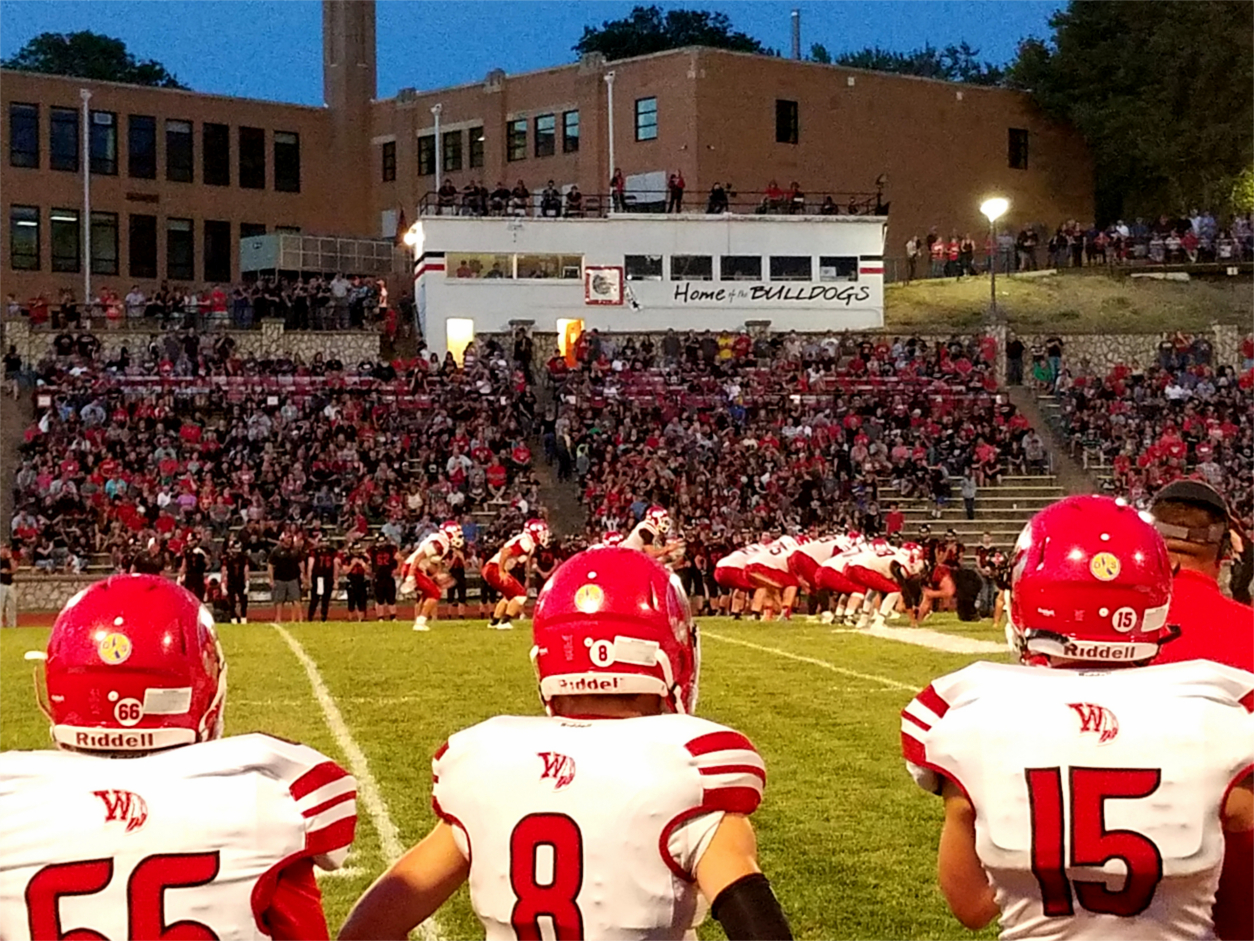 The divisions in 4A are no more and the Backyard Brawl between the Wamego and Rock Creek football teams will continue.
The Kansas State High School Activities Association released 2018-19 classifications Tuesday and both the Red Raiders and Mustangs will be in 3A. Last year, Wamego was classified as 4A Division I, while Rock Creek was designated as 4A Division II.
Officials from both schools worried the new classifications would drop Rock Creek out of 4A and this year's Backyard Brawl, which Wamego won 21-14 to start the season, was feared to be the last. But instead, both programs — separated by just 14 miles from each other — dropped down to 3A.
KSHSAA shows an enrollment of 328 for Wamego High School and 217 for Rock Creek. The enrollments were recorded as of Sept. 20, 2017.
It should be noted this 3A is different than the old 3A. In the new classifications, the enrollment range for 3A is 329-182 high school students. In the old 3A, that range was 203-119.
Riley County High School also has a new classification and will drop to 2A from 3A. The Falcons' enrollment, however, is actually up from the previous classifications based on September 2015 enrollments. In last year's classification, RCHS had an enrollment of 165.
Wamego had an enrollment of 333 in that list, while Rock Creek had 211.
Like in 3A, the new 2A has includes bigger schools with an enrollment range of 178-116, compared to the old 2-1A range of 119-63.
Frankfort and Blue Valley-Randolph remain in 8-Man Division II, while Manhattan is still in 6A with a 2017 enrollment of 1,337, up from the previous classification's enrollment of 1,290. Junction City, also in 6A, is listed with a 2017 enrollment of 1,223, down from 2015's enrollment of 1,361.