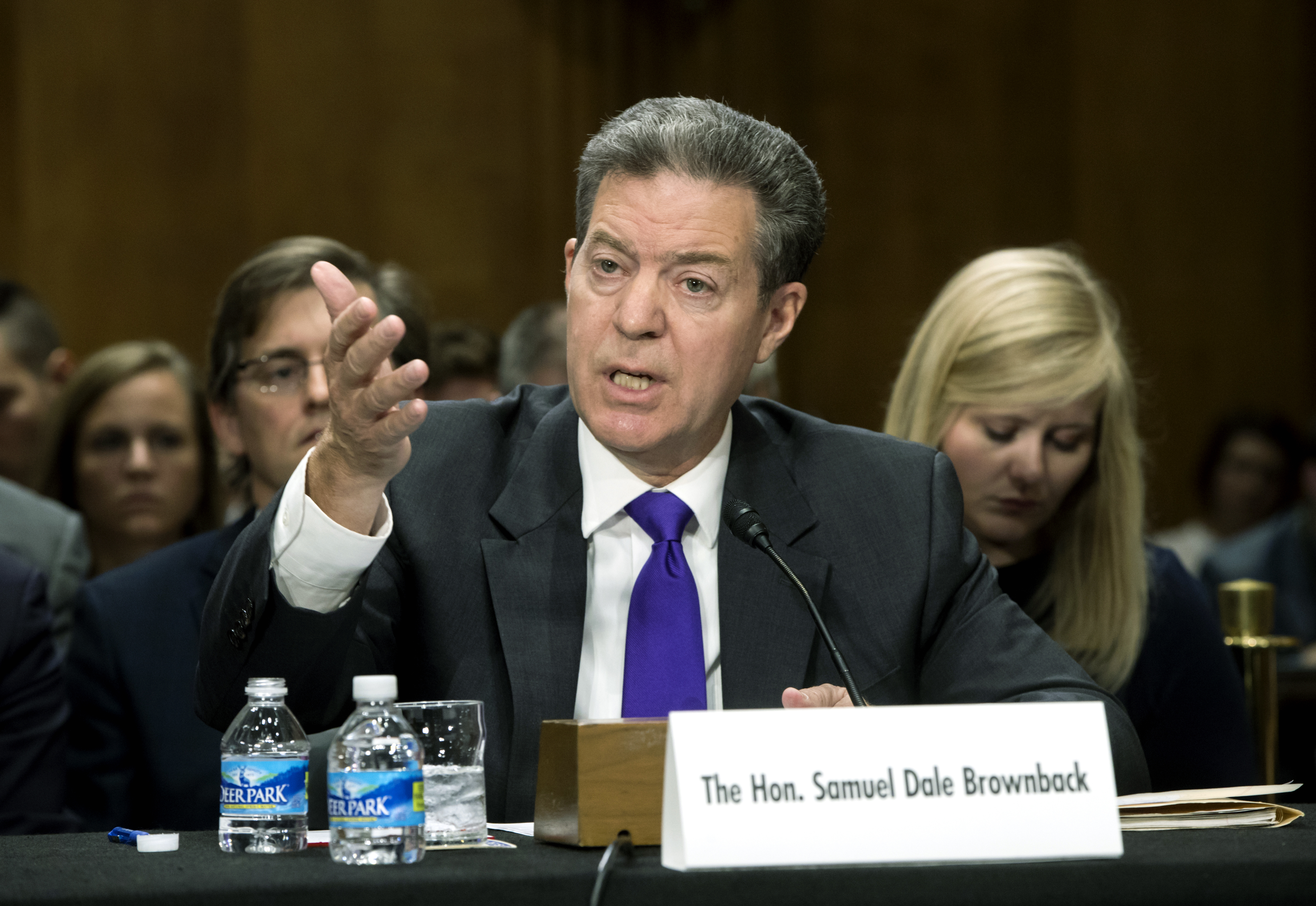 WASHINGTON — A presidential nominee is defending his decision as Kansas governor to scrap an order that barred discrimination based on sexual orientation or gender identity.
Sam Brownback is in line to be ambassador-at-large for international religious freedom. The Republican was testifying on Wednesday before the Senate Foreign Relations Committee.
A 2007 executive order applied to hiring and employment decisions by agencies under the Kansas governor's direct control.
Brownback says the Democratic governor at that time, Kathleen Sebelius, acted unilaterally on an issue that state lawmakers should have resolved.
LGBT-rights groups have decried Brownback's nomination because of his conservative views on issues such as same-sex marriage.
The former senator has made Kansas an economic laboratory for the nation by aggressively cutting taxes, especially for businesses. The results have been massive budget deficits, historic sales tax increases in response, cuts to social programs and an on-going fight between the state and the Kansas Supreme Court over public school funding.