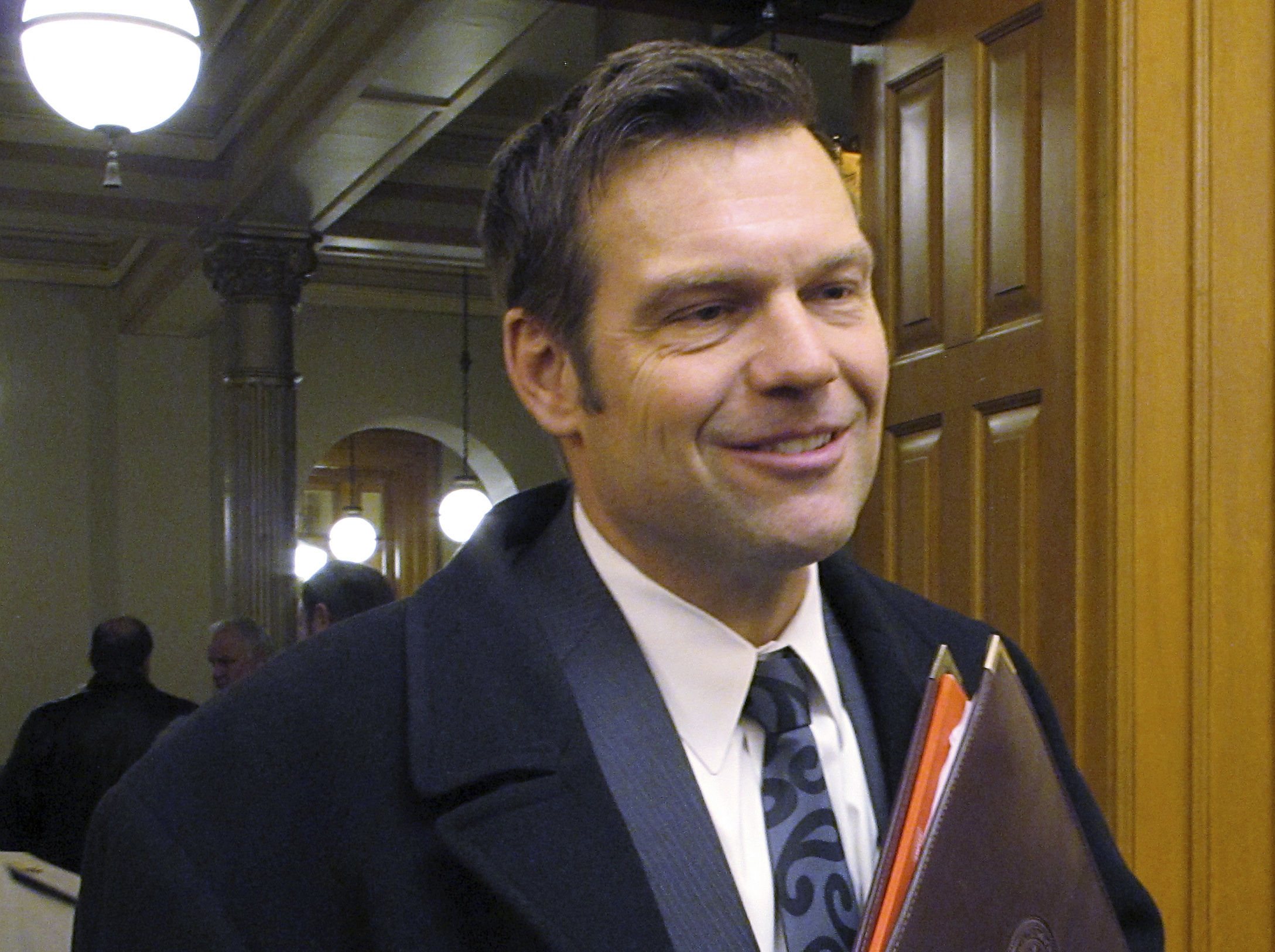 TOPEKA — BuzzFeed Inc. is suing Kansas Secretary of State Kris Kobach and his office for refusing to release emails containing any of 30 terms that relate to immigration or the election.
A reporter for BuzzFeed asked Kobach's office in June for emails sent or received May 1 that include terms such as ICE, immigrant, Trump, voter, fraud and Mexican.
The Topeka Capital-Journal reports the lawsuit, filed Friday in Shawnee County District Court, says Kobach's office first asked for $1,025 for 13 hours of work and an attorney's review. The office refused to release any records when the reporter challenged the cost.
A lawyer for Kobach's office said the records may be unrelated to his official business or policy proposals and are exempt from open records law.