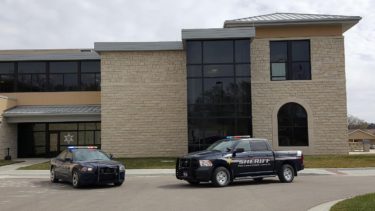 The Pottawatomie County Sheriff's Department has identified the victim from Sunday's fatal accident near Belvue. Shane Abeyta, 25, of Manhattan, was the individual who died in the two vehicle accident. The accident remains under investigation.
###
Earlier report:
A fatality accident was reported in Pottawatomie County early Sunday afternoon. According to the Pottawatomie County Sheriff's office the accident involved a sport utility vehicle and motorcycle and occurred just west of Belvue on highway 24. The accident was reported at 12:30 p.m. Sunday.
Further information including names are expected later Monday morning.