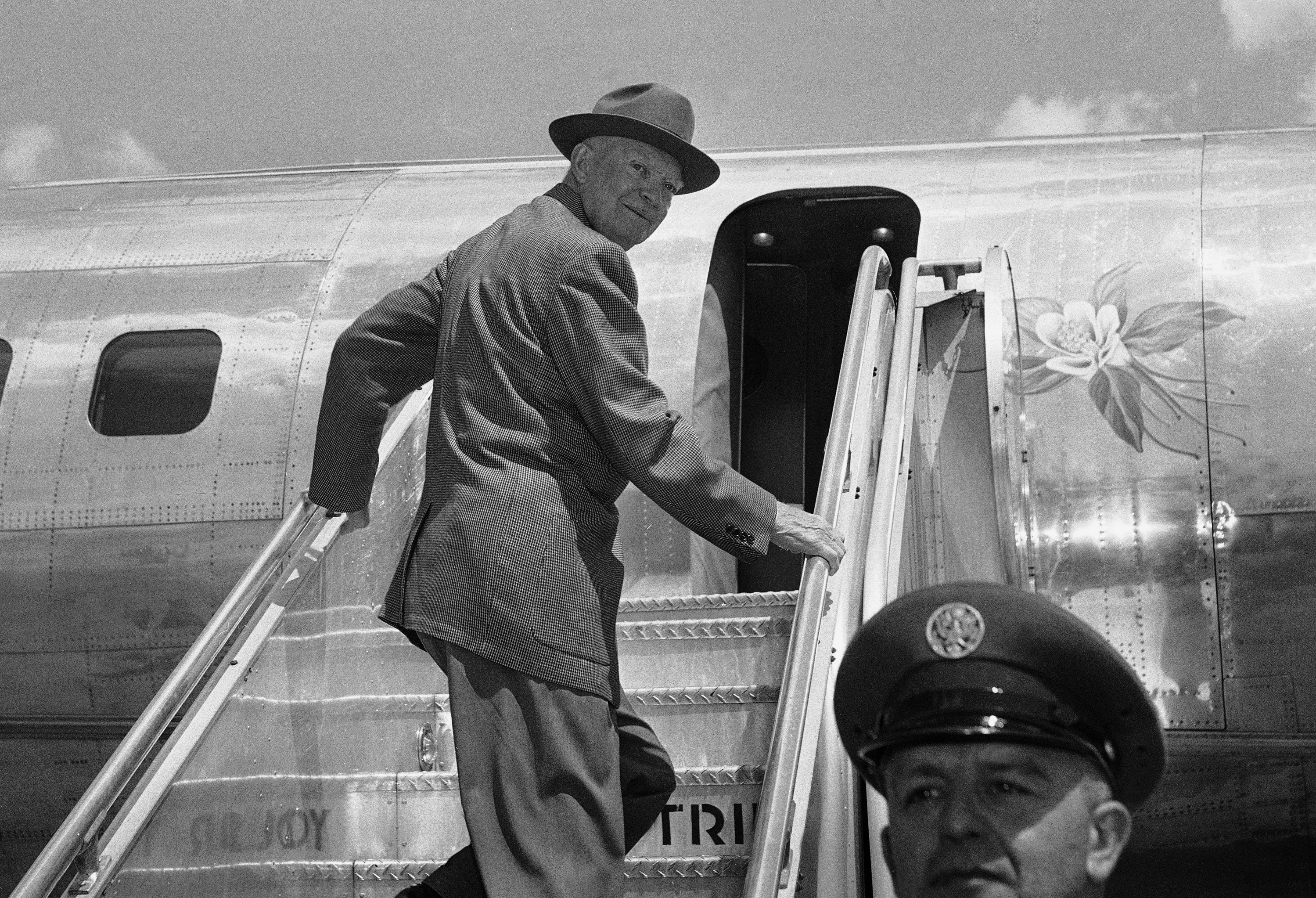 WASHINGTON — Ground will be broken this week for a long-planned memorial in Washington for Dwight D. Eisenhower.
The Eisenhower Memorial Commission chairman, U.S. Sen. Pat Roberts, announced in a news release that the event is planned for Thursday morning. Former TV news anchor Greta Van Susteren will be the event's emcee, and Eisenhower's granddaughter, Susan Eisenhower, will be among the attendees.
Roberts described Eisenhower as "Kansas' favorite son" and said it's "an honor to see this memorial become a reality."
Congress approved the memorial in 1999 and allocated funding for planning, but the project became bogged down over objections to the design. Eisenhower's relatives announced last year that they had dropped their objections after the design was modified, in part to place more emphasis on the 34th president's home state.