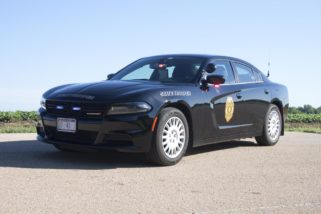 A North Carolina man driving a Suzuki was injured during a law enforcement pursuit in Riley County Saturday afternoon.  Dallas Wilson, 21, of Raleigh, North Carolina, was eastbound on K-18 in what the Kansas Highway Patrol describes as an active pursuit with law enforcement.
Wilson's Suzuki exited K-18 eastbound onto the ramp toward Scenic Drive but Wilson failed to negotiate the curve and was ejected off the vehicle.
Wilson was taken to Irwin Army Community Hospital. He was wearing a helmet.
The accident was reported about 2:30 Saturday afternoon.