The Manhattan Fire Department will observe National Fire Prevention Week by educating the community about fire safety.
That's according to MFD Driver, Gregg Van De Creek who spoke to KMAN after accepting a Fire Prevention Week proclamation from the Manhattan City Commission meeting on Tuesday.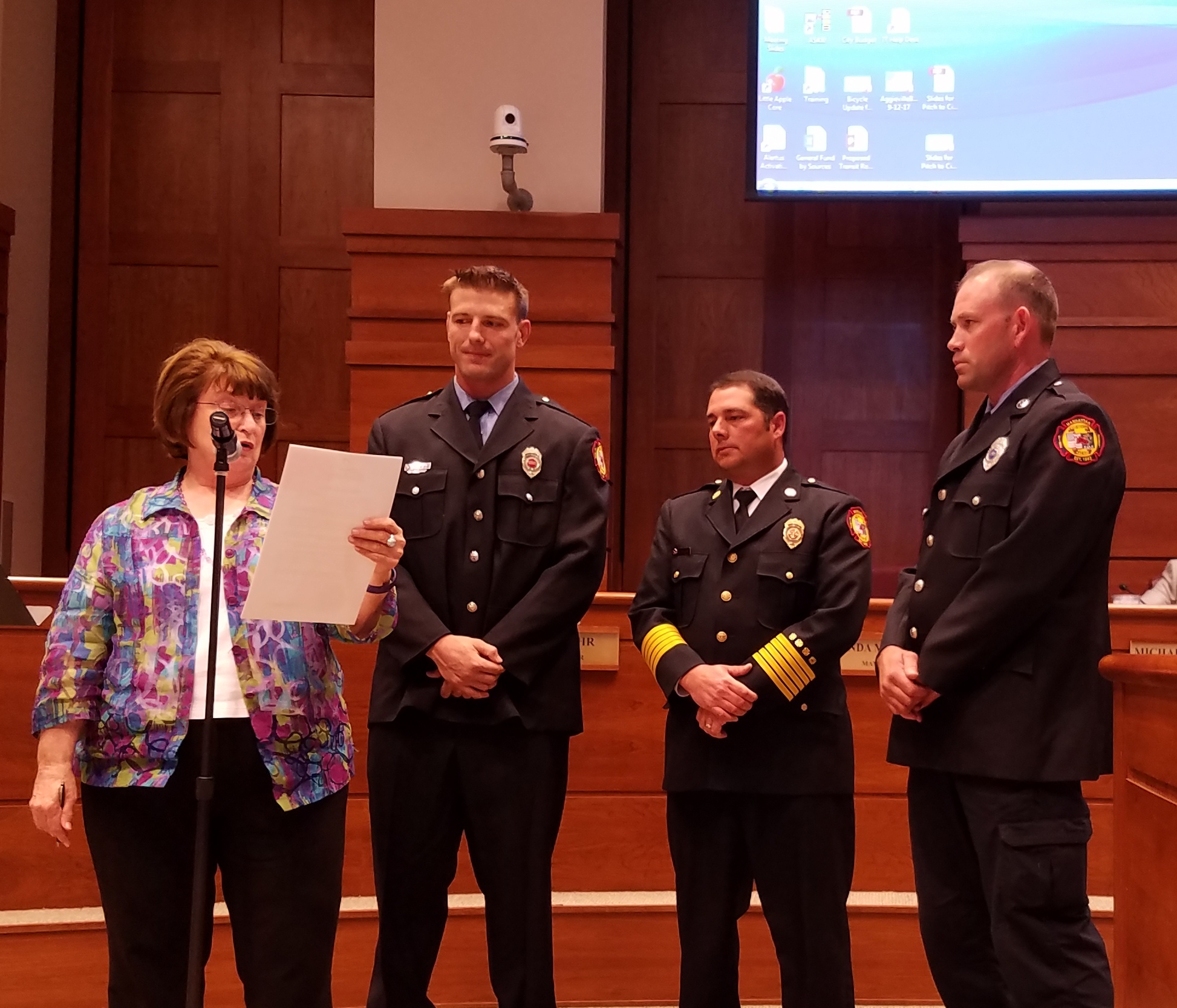 "We'll be going around the schools to teach children," Van De Creek said, "then we'll kind of end it with a big finale of our open house."
MFD's open house will be held on Sunday the 15th from 11-3 p.m. at Fire Station Headquarters. Activities include fire demonstrations, giveaways and fire truck rides.
This year's motto, as Van De Creek explained is: Every second counts, have two ways out.
"That means you want to have two ways out of the room you sleep in," he said.
A door and a window will do, and if you have a room on the second floor, Van De Creek recommends having an escape ladder ready to go so you can get your family out quickly.
According to the National Fire Protection Association, the first Fire Prevention Week was held from October 4-10, 1925 following proclamation made by President Calvin Coolidge. Currently, the week is held in commemoration of the Great Chicago Fire, which killed more than 250 people from October 8-9, 1871. Sadly, a forest fire on the same date (Oct. 8th) killed 1,152 people in Peshtigo, WI.