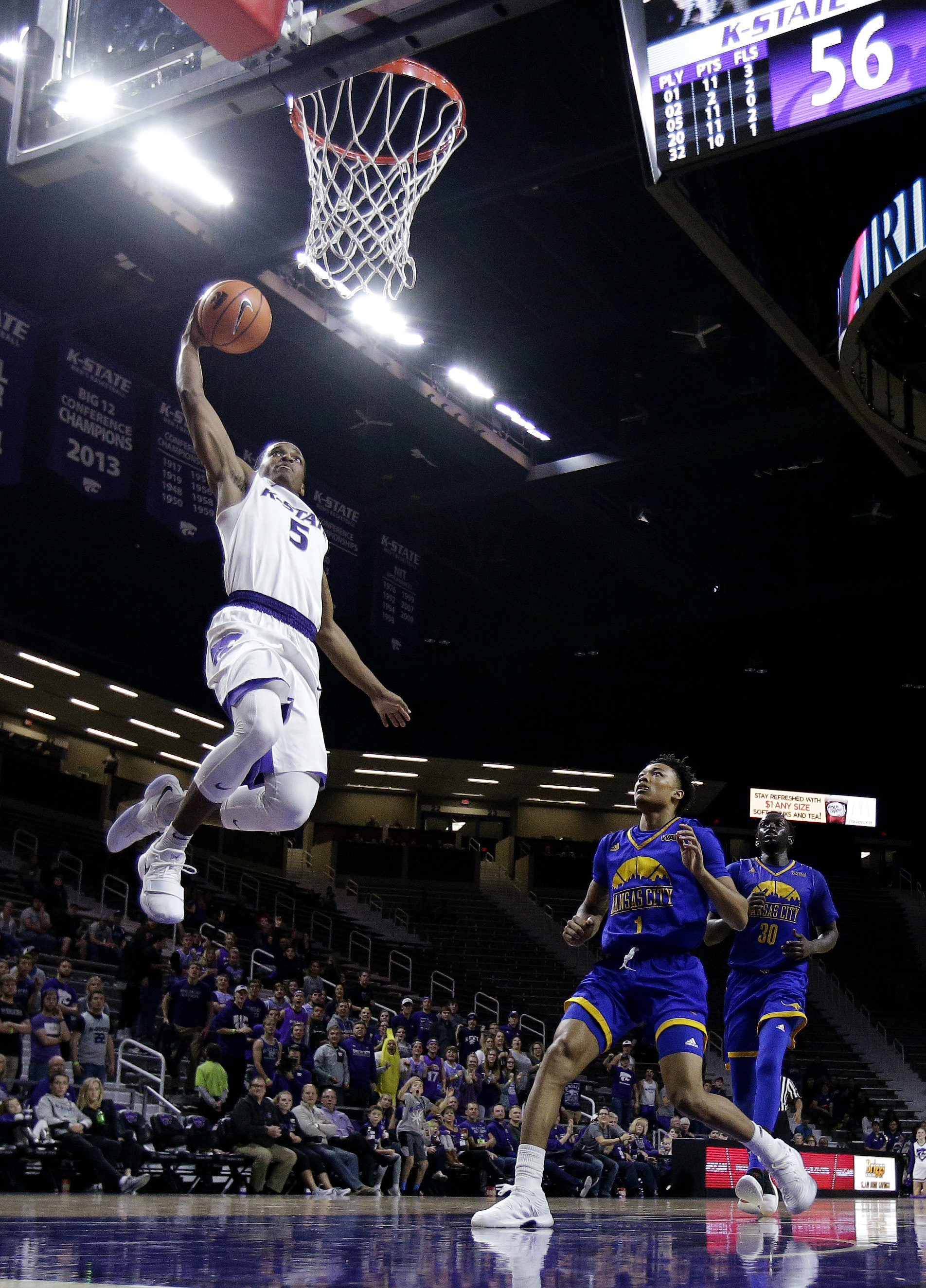 Barry Brown scored 14 points to help Kansas State beat cold-shooting Missouri-Kansas City 72-51 on Tuesday night.
Xavier Sneed had 13 points and Dean Wade and Mawdo Sallah scored 11 points apiece for Kansas State.
After both teams struggled to get baskets early going, the Wildcats (2-0) put together a game-breaking 15-2 run in the final five minutes of the first half to give them a 14-point lead at the half.
The Kangaroos (1-2) struggled shooting for the entire night as they had multiple scoring droughts that would reach three or four minutes at a time. As a team they shot below 30 percent (13 of 50) for the second time in three games this season. Isaiah Ross was the lone player to score in double figures for UMKC with 12 points on 4-of-11 shooting.
BIG PICTURE: Kansas State moves to 2-0 on the season but struggled from the field, shooting 41 percent, which seemed to be contagious as UMKC struggled as well. We're about a week away from Kansas State's first tough test of the season when they play Arizona State in the Las Vegas Invitational on November 23.