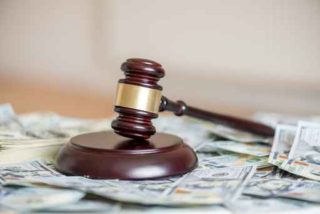 Updated Friday:
GREENWOOD – Attorneys are not saying why a Mississippi judge declared a mistrial in the case of a man charged with killing his wife.
Edward Broom was arrested in January 2016 in Manhattan, Kansas, where he had moved after his wife, Lakeyla Broom, was killed in the couple's home in Greenwood, Mississippi, in September 2014.
The Greenwood Commonwealth reported the mistrial was declared Wednesday. The defense can seek a mistrial based on improper procedure or improper handling of evidence by prosecutors, or a mistrial can caused by jury tampering or prejudice, or jurors speaking to the media.
District Attorney Tim Jones says he will retry Edward Broom early next year.
Judge Carol White-Richard said she will decide later whether Broom can be released from jail while waiting for the second trial.
Earlier report:
A former Manhattan man who was also a K-State student faces a mental competency exam in connection with a Wichita murder case.
Dane Owens was charged last fall with the fatal shooting of Rowena Irani, 22, of Wichita. Irani was found shot in the head in a home in northeast Wichita and was transported to the hospital in critical condition, but died the following day. She had reportedly broken up with Owens the week before.
Wednesday afternoon Sedgwick County District Judge Terry Pullman ordered a mental competency exam for Owens and the case was taken "off docket." The mental competency examination will be done at Larned State Hospital. There is no set time for the exam to be completed. Owens had been set for a November sixth trial.
When KMAN first reported on the case in October of 2016, K-State officials confirmed Owens was a sophomore in social work at that time.