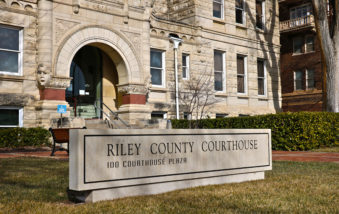 A Manhattan man will serve more than 12 years with the Kansas Department of Corrections in connection with rape and indecent liberties convictions. Derrick Bishop was sentenced in Riley County District court earlier this week to 147 months with lifetime post release.
Following a nearly week long trial, Bishop was found guilty by a Riley County District Court jury in October of two counts of rape, one count of indecent liberties with a child, and one count of sexual battery.
He was arrested in late March of 2016 on a warrant stemming from crimes occurring from as early as November of 2014.