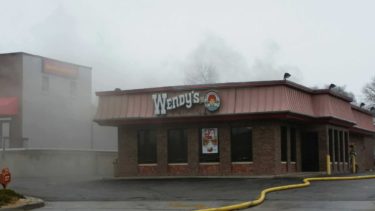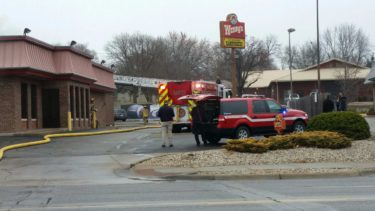 Update:
Wendy's on the west side of town burst into flames Thursday resulting in an emergency response by the Manhattan Fire Department.
Manhattan Fire Department Deputy Fire Chief, Ryan Almes spoke with KMAN Thursday regarding the fire that impacted the Wendy's on Anderson Avenue on the West-side of town.
Almes said when crews arrived on scene, they found fire and smoke coming from an air conditioning unit on the roof.
Fire had extended to the roof, but Almes added crews were able to knock it down quickly.
Almes didn't have a cost estimate for damages, but he said based on past restaurant fires, costs could be extensive. If the fire cause smoke damage, Almes said Wendy's could be closed for a while for repairs.
————————————————
Manhattan Firefighters responded to a fire at Wendy's restaurant on Anderson Avenue in west Manhattan shortly before 11:30 Thursday morning. KMAN is hoping to get more information.