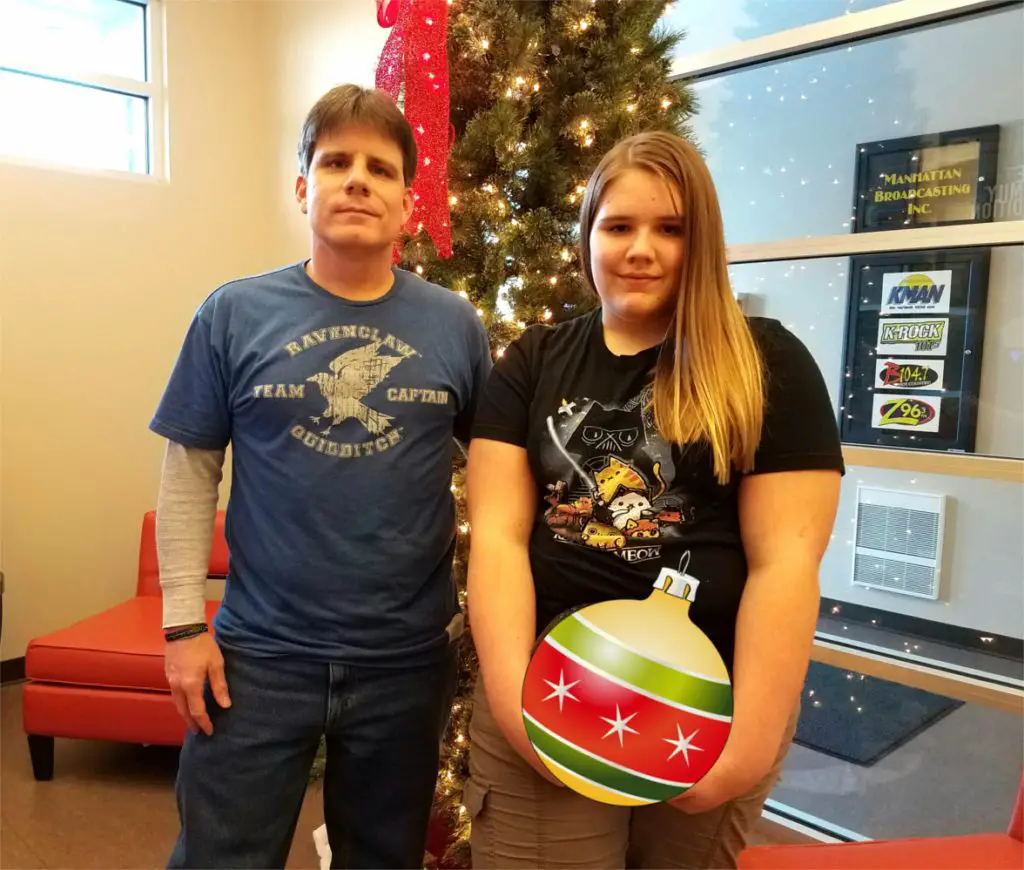 The first G. Thomas Jewelers, Manhattan Running Company Jingle Bell Rock has been found.
Brian and Rachel of Manhattan brought the Jingle Bell Rock to Manhattan Broadcasting Company late Tuesday afternoon and won cash and prizes provided by sponsors.
Brian said he found it under railroad ties in Keats Park.
"The first clue had to do with baseball," Brain said. "So we just made a list of parks that had baseball fields and checked them off.
"It was a little bit of disbelief," he added. "I'd been there three days in a row. I don't know how I missed it."
The Jingle Bell Rock was literally under his nose.
"(Tuesday's) clue said something about stacking up the clues that they are all tied together," he said. "And I knew there was a stack of railroad ties (at Keats Park). It was under a stack of railroad ties. In fact yesterday I sat on (the ties) and thought, 'Where could it be?'"
Brain first began participating in the Jingle Bell Rock in 1991. He previously found the rock in 2012.
Rachel was in school when it was found, but had been helping with the hunt previously. That didn't lessen her excitement.
"I was shouting for joy, basically," she said.
The Jingle Bell Rock will be hid again and new clues will begin this Thursday on Dec. 14.