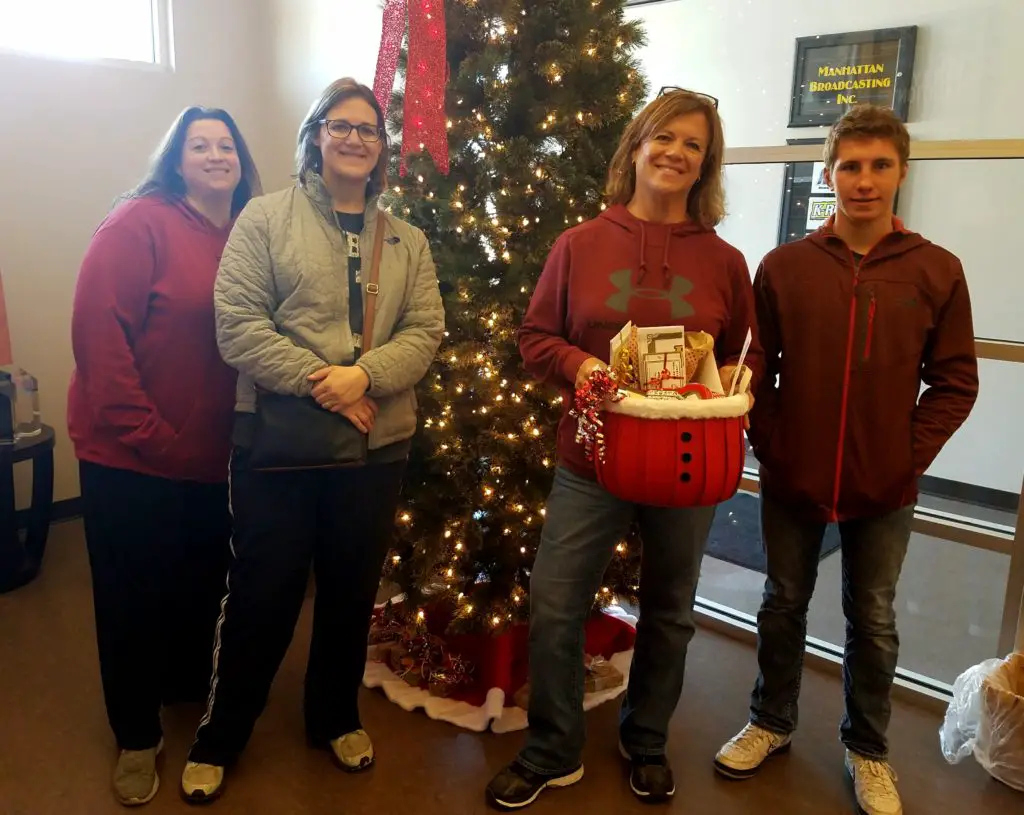 The G. Thomas Jewelers, Manhattan Running Company Jingle Bell Rock has been found for the second and final time this year.
It was found at Northeast Community Park on Knox Lane in Manhattan.
Manhattan Broadcasting Company listeners Rhea, Casie, Dorrene and Rick brought the Jingle Bell Rock to the radio station early Monday afternoon and won cash and prizes provided by sponsors.
"We were all in this group together and we have been looking for several days," Rhea said. "We just kind of narrowed things down."
Casie said Dorrene found it behind a bench in an alcove of trees.
"We heard a loud a whistle (from Dorrene) and we started running," she said.
Casie added Monday's clue helped.
"Today's clue talked about thinking outside the boxes," she said. "So we thought batter's boxes and I thought about places with baseball fields. We kind of hit everything we could think of then we thought about the clue that talked about it not being further west than Keats, so we thought, 'Okay, that's a direction, so northeast, Northeast Park."
Casie said she'd been participating in the Jingle Bell Rock for 10 years, while Rhea said this was her second hunt.