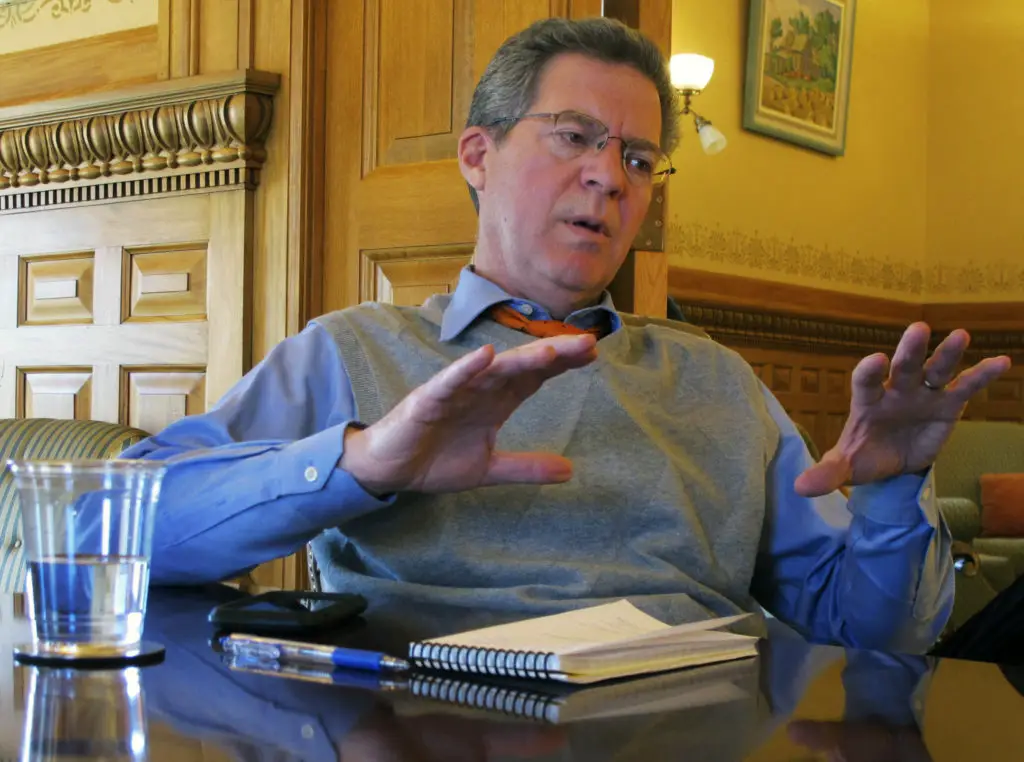 TOPEKA — Gov. Sam Brownback and Lt. Gov. Jeff Colyer on Wednesday announced plans to stop KanCare 2.0 and address concerns raised by legislators and other stakeholders regarding increased costs and the state's ability to absorb those costs in future budgets, according to a press release from the governor's office.
As a result, they will be seeking to make improvements to the current KanCare program by either extending the contracts of the current three managed care companies for a period of three years or evaluating proposals received in response to the current bid solicitation without the cost increase drivers which have raised these concerns. The administration will work with the legislature to determine the best path forward and provide certainty and improvements to the current program.
In either scenario, the state will seek to implement budget neutral improvements to KanCare such as work requirements, an IMD exclusion waiver, foster care pilots, behavioral health and primary care integration and improved work opportunities.
Additionally, the new Secretary of KDHE, Jeff Andersen will renew the agency's focus on addressing problems with the program's eligibility process. A backlog of applications had slowed down the approval process for participants and reimbursement for providers. The state is in the process of issuing a letter of noncompliance to the contractor in charge of the eligibility clearinghouse where applications are processed.
The plan would call for continued meetings and involvement by the KanCare Process Improvement Working Group. The group will hold quarterly meetings with KDHE where participants and providers can discuss improvements and provide feedback.
"Keeping Kansans healthy continues to be a top priority," Brownback stated. "We're going to continue to work hard to make sure we have a program that works for Kansas."
"With improvements to the current system of KanCare I feel we can continue serving Kansans by helping improve their health and well-being," Coyler added. "We will continue to listen to participants and providers and work with the legislature to ensure we are increasing the quality of care and outcomes under KanCare."