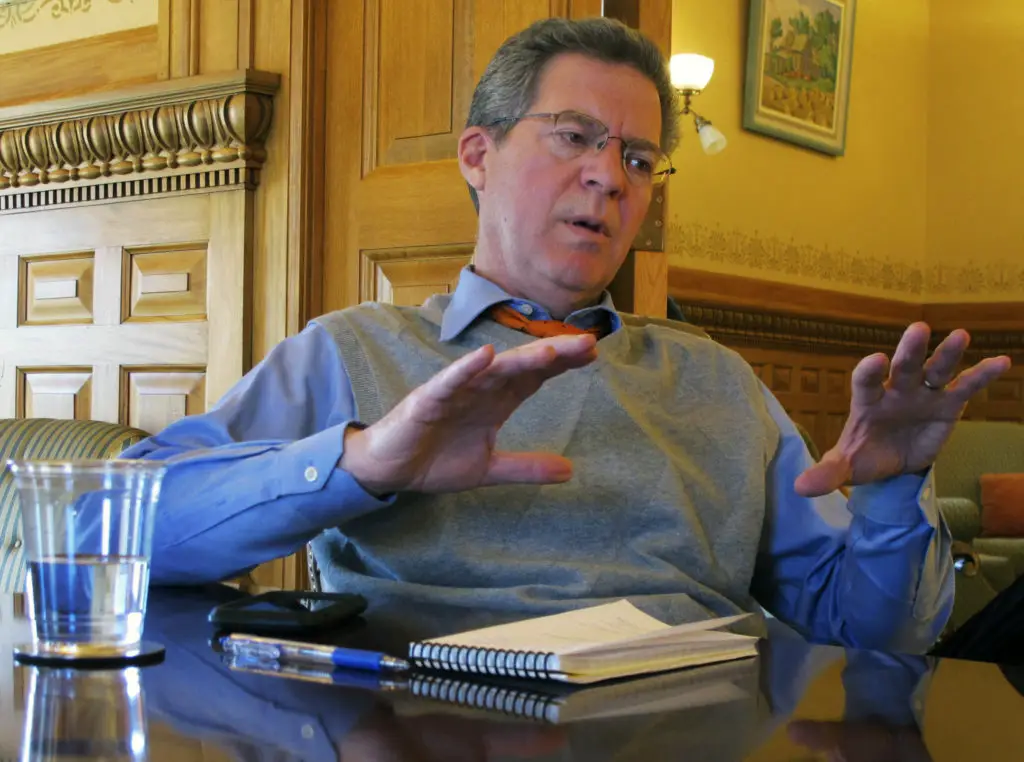 TOPEKA — Departing Kansas Gov. Sam Brownback is counting on growth in state revenues to pay for his proposal to boost spending on public schools.
The budget proposals the term-limited Republican governor released Wednesday stoked an open revolt among GOP lawmakers.
They believe they'll be forced to consider raising taxes or making deep cuts elsewhere after Brownback leaves office. Senate budget committee Chairwoman Carolyn McGinn called his proposals "irresponsible."
Brownback is proposing to phase in a $601 million increase in aid to public schools over five years to meet a Kansas Supreme Court mandate to boost education funding.
Budget Director Shawn Sullivan said growing revenues from a strong national economy will cover the costs. The governor's proposed $16.8 billion budget for the fiscal year beginning in July balances without a tax increase.