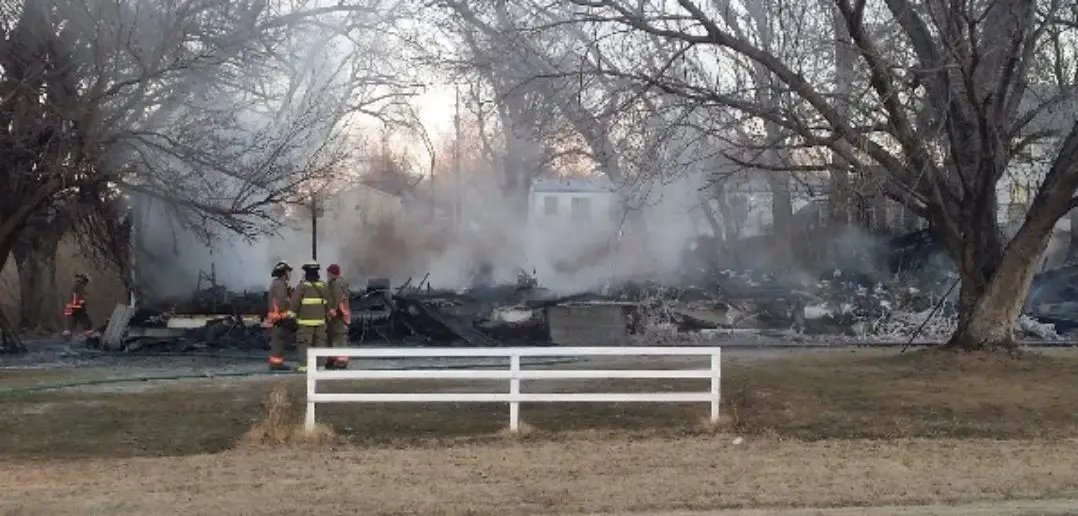 A St. George family is without a home after a fire early Monday morning.
The home of Rodney and Terri Schump in St. George Kansas caught fire in the process of thawing frozen water pipes. It's suspected cobwebs and lint in the crawl space below the home ignited. Both occupants of the home were able to get out safely.
The fire consumed the home and appears to be a total loss.
A Go Fund Me campaign has been created to assist the family. Their home, vehicle, and all of their possessions were destroyed. Any contributions to this campaign will go directly to the Schump family to assist with expenses involved with making arrangements for new housing, as well as beginning to replace essential items and living necessities that were lost in the fire.
KMAN will have more information as it becomes available.