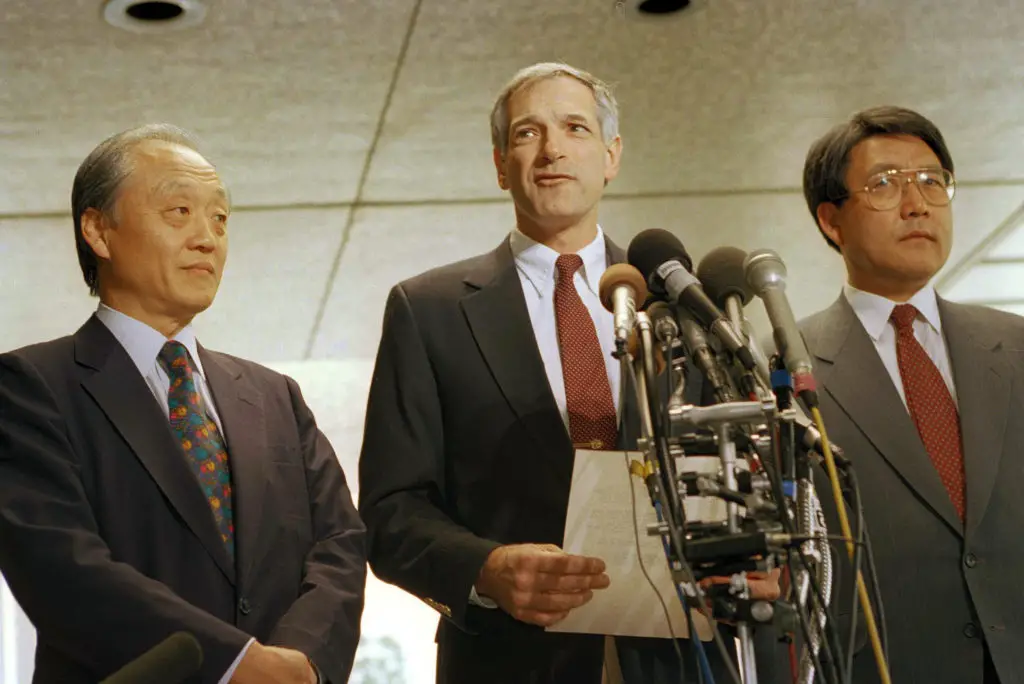 The Chief U.S. Negotiator during the 1994 North Korean Nuclear Crisis has grave concerns about the situation there two decades later.
Robert Gallucci was in Manhattan Thursday and spoke at K-State's PDM lecture series that night at the Manhattan Country Club. The PDM lecture series stands for political, diplomatic and military.
Before his speech, Gallucci, an Italian American academic and diplomat, met with local media for lunch and offered his assessment of the situation today.
Gallucci sat inside Manhattan's Little Apple Brewery Company with two K-State officials as his escorts for the day. Days away from his 73rd birthday and sporting a full white beard, the former Ambassador-at-Large during the Clinton Administration didn't exhibit the attributes of a man passively reflecting on a career. He seemed like he was still in the game and incredibly clued in.
He welcomed any question with cheerful enthusiasm. And because of that, it was surreal to hear such dire answers.
"The possibility, is very real, I think, that things will go badly and there will be the use of force," he said in a matter-of-fact, conversational tone. "It may be a U.S. decision to strike at North Korea, to undercut its drive for ballistic missiles that can deliver nuclear weapons to U.S. soil — so we may start it.
"Or it may be the North Koreans who misjudge the ability of their nuclear weapons to deter a response and they make act aggressively in some way — I don't know. But it is possible we could be in a crisis in which people will die, and this could happen very quickly at any time. So I wouldn't want to underplay the risks associated with the current situation. It's quite serious and I think our attention is focused on it quite properly."
Gallucci was born in Brooklyn, New York. His academic career has included John Hopkins, Georgetown, Harvard and the Brookings Institution. He's taught at the National War College. Today, he is a distinguished professor in the practice of diplomacy at the Georgetown University School of Foreign Service where he served as that school's dean from 1996 to 2009.
In April 1991, he took up an appointment as the deputy executive chairman of the United Nations Special Commission overseeing the disarmament of Iraq. In 1992, he joined the Office of the Deputy Secretary as the senior coordinator responsible for nonproliferation and nuclear safety initiatives in the former Soviet Union. Later that same year, he was confirmed as the Assistant Secretary of State for Political-Military Affairs.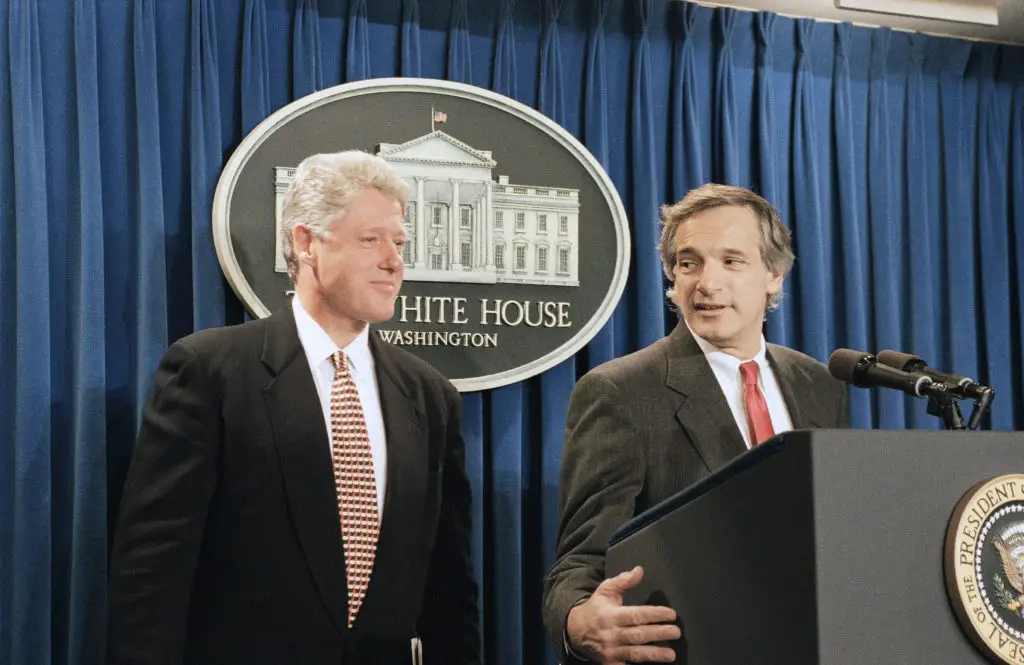 And in 1994, he was in frequent communication with President Bill Clinton about North Korea.
At the time, the United States was at the brink of war.
In 1999, Pentagon officials told media outlets the U.S. military drew up plans to send cruise missiles and F-117 stealth fighters to strike a small nuclear reactor at Yongbyon, in order to prevent North Korea from recovering the raw material to make nuclear bombs.
Gallucci was quoted then that he was certain such action would ignite a war that Pentagon officials thought would result in one million deaths. Plans were ready for a very difficult evacuation of Americans in the Korean Peninsula — so difficult military advisers worried such an evacuation would tip off North Korea about an impending attack and entice a preemptive strike.
But ultimately, the Pentagon advised President Clinton to stay the course with diplomacy and tougher U.N. sanctions. Tensions were further relieved when former President Jimmy Carter, who was in Pyongyang as a private citizen in talks with then North Korean leader Kim Il Sung, reported a breakthrough had been made and that the country agreed to freeze its nuclear program in return for new nuclear reactors that don't produce weapons-grade plutonium, along with oil to help meet its energy needs.
"I know he gave serious thought to the circumstances under which he would order the military to strike targets associated with the nuclear weapons development program in North Korea," Gallucci said of President Clinton Thursday. "I emphasize the word 'development,' because to the best of our knowledge at the time the North Koreans had no nuclear weapons.
"To the best of our knowledge, North Koreans have somewhere between 10 and 50 nuclear weapons now, and that's a different circumstance."
In 2006, Gallucci said, North Korea detonated its first nuclear weapon. He acknowledged certain failure in policy that led to that detonation, but said America and its allies in the region have remained safe. He also pointed to such policy with the former Soviet Union.
"It would be possible for the United States to say, 'Look, we have dealt with the Soviet Union, and then Russia, and then China with nuclear weapons for 65, 70 years,'" he said. "We haven't found it necessary to launch a preventive war."
Gallucci said the Soviet Union at one point had roughly 30,000 nuclear weapons.
"We relied on deterrence," he said. "North Korea has at most 30 nuclear weapons, but we would find it necessary to attack them, perhaps? This is a conundrum, I think, for the administration and for the American public."
But Gallucci said he's unsure if deterrence will continue. He said he's hearing talk of a "Bloody Nose Policy" within the Trump Administration.
"It would not be a massive strike," he said. "It would not be a bombing campaign. It would be something to demonstrate to the North Koreans that they were vulnerable to an American kinetic action."
Gallucci warned any preemptive military action in the region would lead to war with complications involved with China. He warned South Korea and nearby U.S. interests would be instant targets. But he said there is division in the administration between the State Department and the White House on the issue. He also expressed concern with the State Department's numerous open positions that have yet to be filled, including the U.S. ambassador to South Korea.
"I think anybody who would recommend to the President of the United States that he launch on some Friday morning a strike on the territory of North Korea and not expect to have to deal with a retaliatory strike against people in South Korea that include not only the civilians in South Korea — our allies — but hundreds of thousands of Americans who live in South Korea," Gallucci said. "That would be unwise."
Gallucci said the situation, as they often are, is a weighing of costs and risks.
"Costs are things you expect to pay if things go well and risks are things that might happen if things don't go so well," he said. "And even if you just look at costs, you have to expect that people will die, and I don't mean only in North Korea.
"So this is a serious time, and not to have the Department of State responsible for many different kinds of things, including diplomacy — which, on a good day saves lives — is unfortunate at least.
"So I worry about that."