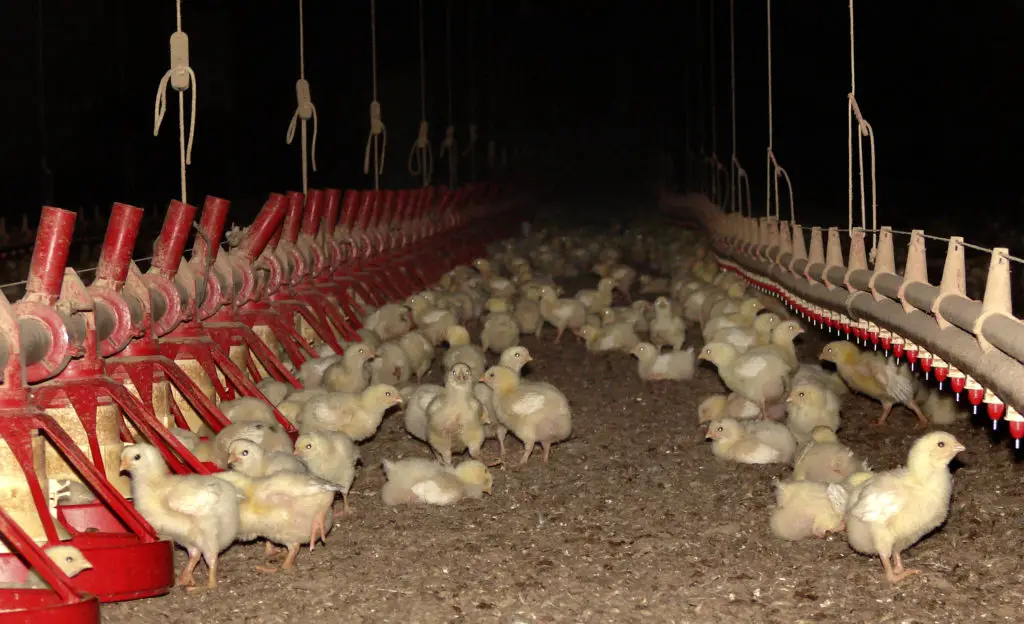 TOPEKA — Kansas lawmakers have advanced a bill that would allow industrial chicken farms to house more birds closer to homes and communities despite a public outcry last year over a proposed Tyson Foods chicken plant.
The Topeka Capital-Journal reports that senators on Thursday passed the bill that would increase the number of chickens a producer could have in a concentrated area by changing the formula for determining the number of birds allowed.
Support for the bill was driven by lawmakers wanting to bring large-scale poultry producers and the jobs that come with them.
Opponents argue the facilities harm the environment and communities. The bill comes after residents in northeast Kansas counties successfully beat back a plan Tyson proposed to build a $320 million facility processing 1.2 million birds weekly in Tonganoxie.