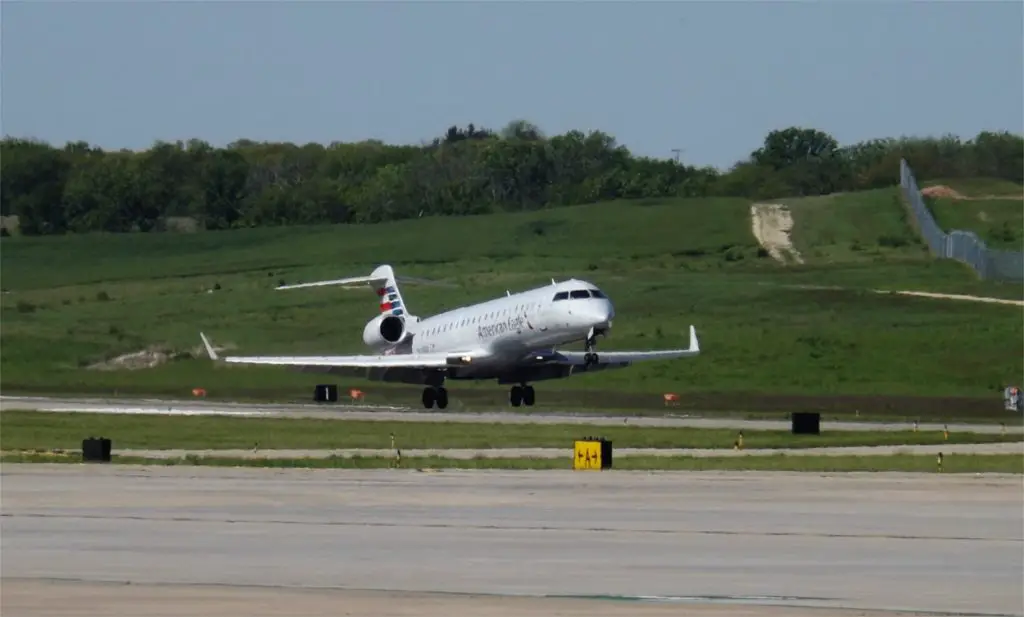 Manhattan Regional Airport (MHK) set a passenger traffic record in 2017 with a total of 66,206 enplanements – that's the number of people boarding scheduled commercial airline aircraft.
"This is a milestone accomplishment for not only Manhattan but the entire north-central Kansas region," Airport Director Jesse Romo said in a media release from the airport.
Enplanements in 2016 had fallen from previous years by about 3,000 but 2017 was more than a rebound year. It was a year marked by progress as MHK saw an increase in regional jet size which increased seat capacity per week from 1,750 to 2,065 thus necessitating an upgrade to the airport security program.
On May 5, 2017, American Airlines began utilizing 65-seat regional jets to and from Dallas Fort-Worth (DFW). The CRJ-700 aircraft came with more amenities, including more overhead compartment space, increase cargo capacity and first-class seat options. It also meant that the seat capacity increased by 15 seats per flight. In order to promote the larger aircraft MHK increased its marketing budget and launched the "I'm on board" campaign.
"The increased usage of air service at MHK demonstrates our community's ability to sustain and grow our service," Manhattan City Manager Ron Fehr said. "Not only have we improved the customer experience with a new terminal facility but we continue to offer convenient flight schedules that our region has grown to rely on. Approximately 181 passengers fly MHK per day, and we appreciate every single one of them!"
"With up to three flights a day to DFW and two flights a day to ORD, passengers can connect to anywhere," Romo said. "After a long trip, there is no better feeling than landing at an airport just minutes from home." Manhattan Regional Airport, closer to where you want to be."