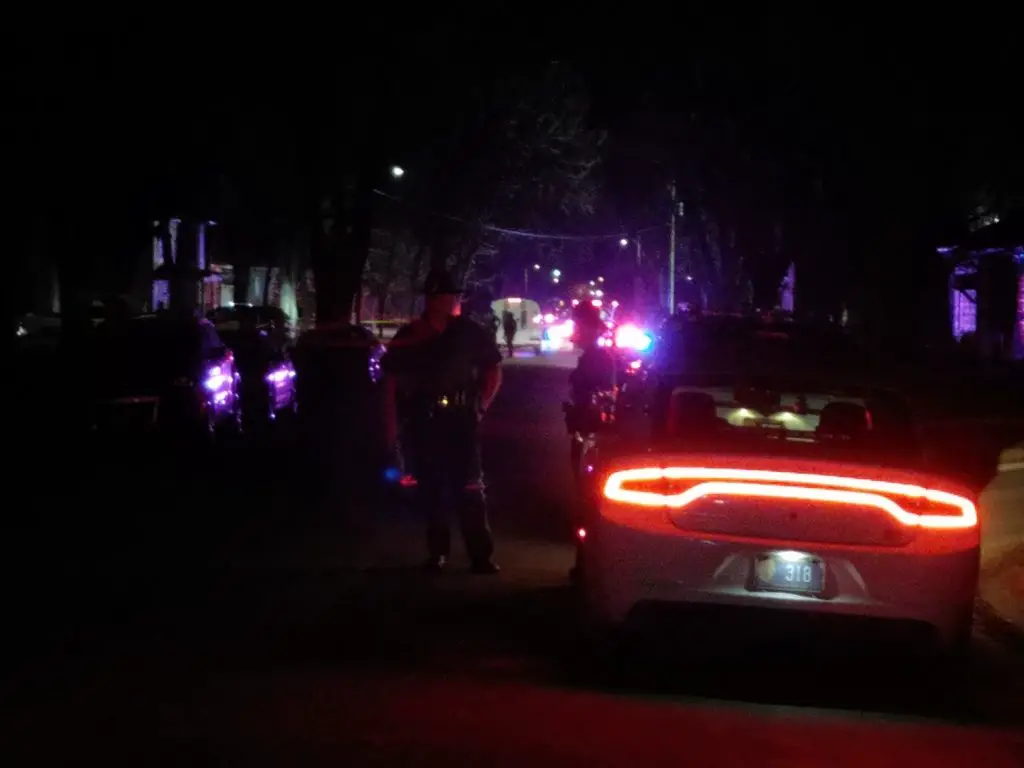 Updated: Wednesday, 4:09 p.m.
The Kansas Bureau of Investigation has identified the alleged carjacker shot and killed by police Monday evening in Wamego as 25-year-old Ethan M. Straub, the agency said in an email sent to KMAN Wednesday afternoon.
KBI said Straub is from Wamego. In 2011, Straub, along with three other teens, were facing charges for burglary in Wamego.
KBI Communications Director Melissa Underwood told KMAN Tuesday morning, before Straub was named, that the suspect did not have any identification on him and that "the circumstances of the incident make it so family identification isn't as straightforward as is typical."
Shortly after 6 p.m., the Wamego Police Department requested KBI assistance to respond to and investigate a shooting. KBI agents and the Crime Scene Response Team responded.
Preliminary information indicates that at approximately 5:30 p.m. Monday, law enforcement officers responded to the report of an armed carjacking at Kreem Kup Drive In, 601 W. Hwy 24 in Wamego.
Law enforcement officers from several agencies made contact with the suspect at approximately 6 p.m. in the area of 8th St. and Pine St. Shortly after, gunfire was exchanged between the male suspect and five law enforcement officers from four agencies. The agencies who had officers fire during the incident were: the Kansas Highway Patrol, the Pottawatomie County Sheriff's Office, the Wamego Police Department, and the St. George Police Department.
In a separate press release from KHP, at approximately 5:30 p.m., the Wamego Police Department was investigating a carjacking. A short time later, a subject was reported to be riding a bicycle, with a gun. Officers attempted to make contact with the male subject in the area of 8th Street, between Maple and Pine, as the subject was attempting to steal another vehicle. Officers involved then reported shots fired. Officers from several departments were involved in the shooting and the subject was killed.
EMS responded and the suspect was pronounced dead at the scene. No law enforcement officers were injured during the incident, however, one officer was transported to the hospital as a precaution due to a health concern.
Steve Stanhope, a witness who said the suspect tried to steal his truck at gunpoint, told media he was able to talk the man down but he then road off on a bike. Then he heard several gunshots ring out. Several residents near the crime scene are reporting through social media Tuesday morning damage to vehicles and property in the area due to the gunfire.
KHP has said its troopers involved in the shooting will be placed on administrative leave while this case is being investigated, according to standard procedure.