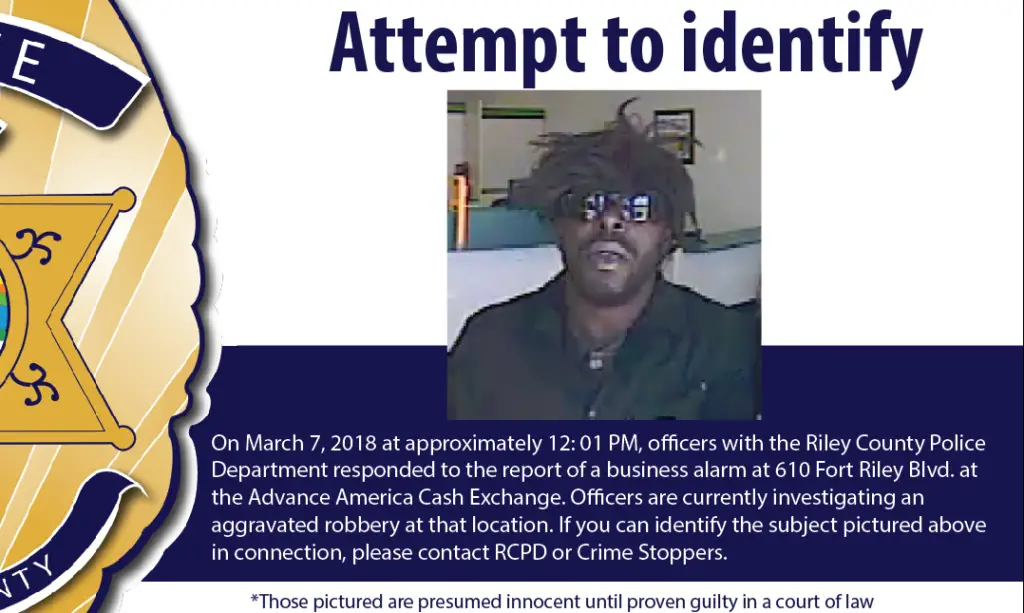 Police are looking for a man suspected in an armed robbery Wednesday.
At approximately 12:01 p.m., officers with the Riley County Police Department responded to Advance America Cash Exchange located at 610 Fort Riley Blvd. in Manhattan for the report of a business alarm. Prior to officers' arrival, an employee alerted police that an armed robbery had taken place at the business and the suspect had since fled the area with an undisclosed amount of money. No one was injured during the incident.
Police are asking for the public's assistance in identifying the suspect in the armed robbery. Anyone who may information is asked to contact the Riley County Police Department at (785) 537-2112 or Crime Stoppers at (785) 539-7777. Using the Crime Stoppers service allows you to remain anonymous and could qualify you for a cash reward of up to $1,000.00.