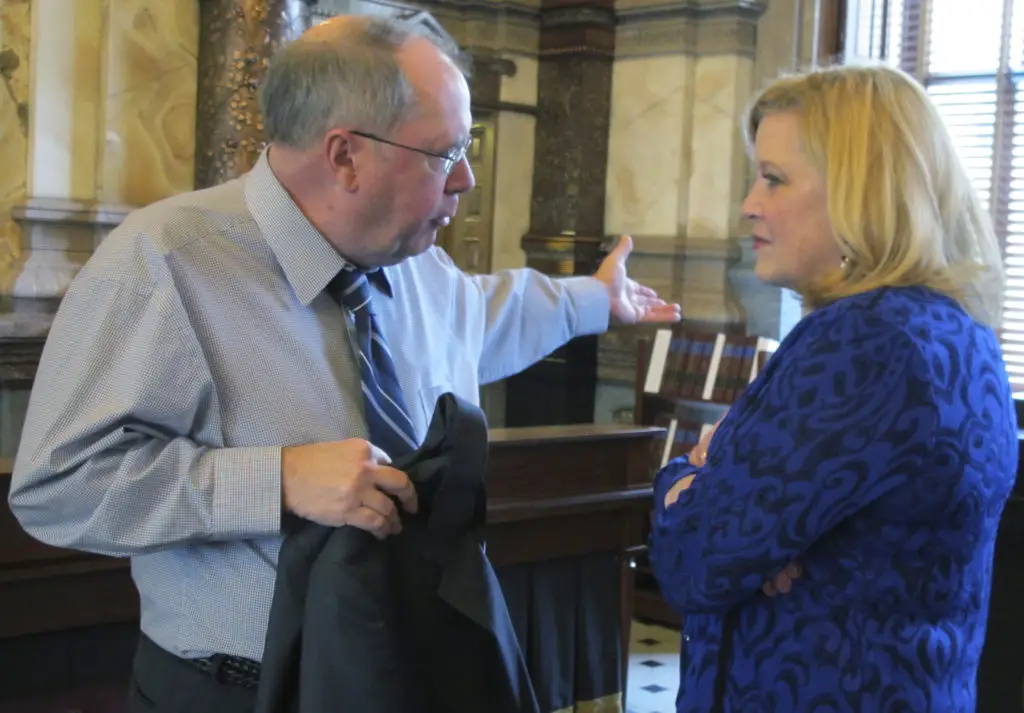 TOPEKA — Senate Minority Leader has chastised his colleagues for failing to make progress on a school finance plan.
He urged them Tuesday to come to grips with reality.
The Topeka Capital-Journal reports that during the debate lawmakers said they were interested in negotiating with school attorneys. They also expressed frustration with the Kansas Supreme Court.
They rejected Hensley's efforts to inject hundreds of millions of dollars into public schools.
Hensley says lawmakers have made no progress and are now a week and a half before adjournment of the regular session.
The Legislature is scheduled to begin a three-week absence at the end of next week. It has until April 30 to submit a proposal to the high court that properly distributes enough money to address concerns with underperforming students.