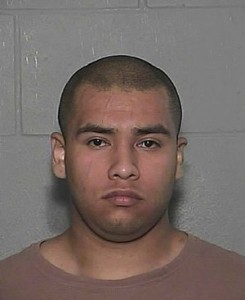 And Ogden man was sentenced to life in prison with a 25-year minimum for first-degree murder Monday.
The Manhattan Mercury reported Monday 30-year-old Luis Aguirre was sentenced inside the Riley County District Courthouse for the murder of his son and additional 61 months for the voluntary manslaughter of his ex-girlfriend.
The two died on Sept. 21, 2009.
Aguirre was found guilty of murder during a 2012 trial, but the Kansas Supreme Court reversed that verdict after ruling police violated his rights during interrogation.
In September 2016, Aguirre's defense waived his right to a speedy trial.