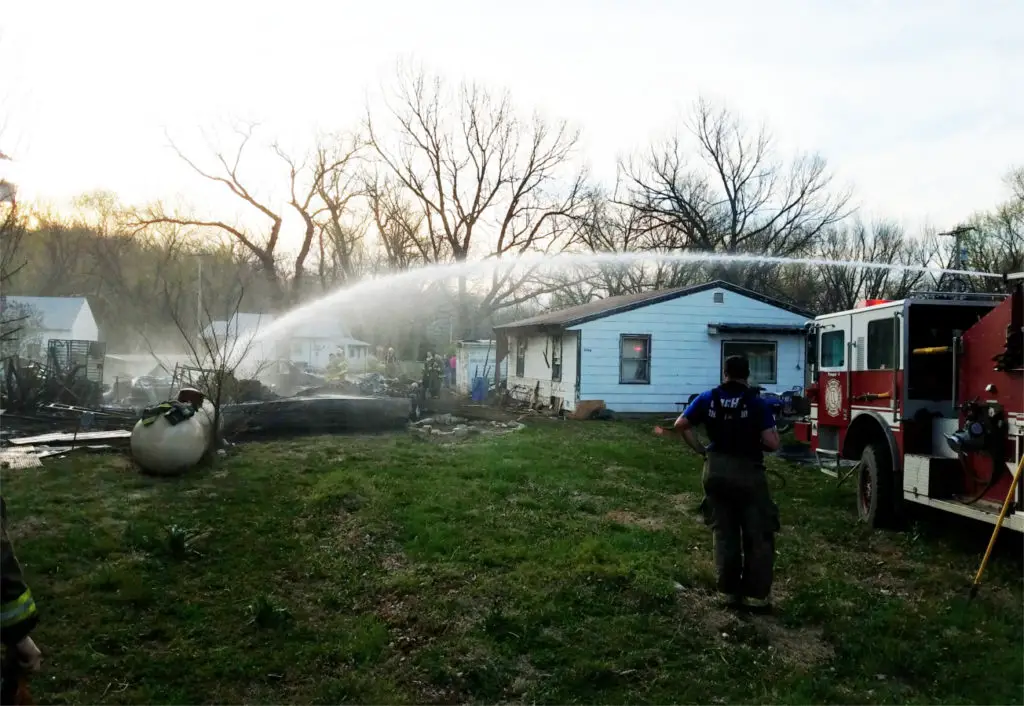 Riley County fire crews were busy with an early morning blaze near Keats Monday just before 5 a.m., according to a press release from Riley County Fire Chief Pat Collins.
Volunteers from Keats, Riley, Randolph, Konza Valley and Hunters Island stations were called for a structure fire. It was reported that a detached garage was fully engulfed. Keats, (Station 4) arrived first and knocked down the fire and put out the adjoining house fire until other units arrived on scene.
All the occupants were outside but had been inside asleep at the time of the fire. It took firefighters about three hours to put out the blaze and overhaul the burned area. An electrical short in the garage is the suspected cause of the flames. The fire resulted in approximately $30,000 damage to the contents. The garage damage was estimated at $6,000 and about $4,000 damage to the main house.
In total, 19 firefighters, two police officers and a two-person ambulance crew responded to the call. The home is owned and occupied by John K. Coer. The owner was unsure if it was insured. The smoke detector in the house was alarming when fire personnel arrived.
West Anderson Avenue was closed both east and westbound near Keats for a couple hours as crews fought the fire.